The VD500 from ANCEL is the perfect choice for individuals who want to get started in automotive diagnostics and troubleshooting.
The ANCEL VD500 is one of the best scanners in this price range. If the VD500's flaws are bothersome, you may want to look at other options.
Ancel VD500 OBD2 Scanner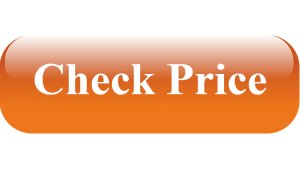 Description:
As well as decoding the codes mentioned above and functions, the ANCEL VD500 can also read information about the car itself. The vehicle identification number (VIN) and the electronic control unit (ECU) may be obtained. Buying a new car requires careful consideration of these two variables.
In contrast to the VIN, the ECU stores information on a car's engine. This indicator's effectiveness may determine the engine works and its remaining life span. Before you buy a car, you should have this kind of information.
Pros
It's easy to use.
Affordability.
Has a sturdy and ergonomic design.
Almost all OBD2 VAG vehicles are compatible.
Supports VAG and non-VAG automobile systems with complete OBD2 diagnostics.
Enables you to choose between menus in English and German.
Cons
Limited professional and advanced features are available.
In need of improved coding standards
Features :
1. Reset of the Oil Change System
Routine oil changes are the most critical aspect of any vehicle's maintenance schedule. A vehicle's engine has to have its old oil drained and replaced with new oil during an oil change.
Changing the engine oil filter is usually done simultaneously as the oil change itself. Your oil service may be completed with the help of the VD500 code reader.
2. Replacement of the TPS
Engine stalling or misfiring, poor engine performance, a lack of power, and erroneous gearbox shifts indicate that the throttle position sensor (TPS) needs to be checked out. Clearing the error codes will be the next step. VD500 supports both TPS and code clearing.
3. Disabling and Reenabling the Parking Brake (EPB)
It is possible to apply the parking brake with the help of an EPB (Electronic Parking Brake) (Electric Parking Brake). When replacing the rear brake pads or discs, the caliper piston must be pushed back using the VD500 to release the rear electronic parking brake unit. The codes and the EPB light may also be cleared after the replacement is complete.
4. Read and clear code:
Additionally, the VD500 can read and remove engine fault codes from vehicles, not Volkswagens. However, it cannot decipher codes for the ABS, SRS, or gearbox systems, among others.
For VAG series automobiles, the VD500 can reset the Oil Service, EPB, Throttle Position Adaptation, all system diagnostics, etc. (Seat, Skoda, VW Volkswagen, Audi). For example, engine, SRS, TPMS, and IMMO codes may be read and cleared.
5. Compatibility:
Volkswagen Auto Group trademarks were considered when the Ancel VD500 was designed. Volkswagen, Audi, Skoda, and Seat are all included in this group. The VD500 can read and clear codes for these cars' ABS, SRS, and gearboxes. Full diagnostics and an Oil Service reset are also available.
Nevertheless, this scanner's diagnostic capabilities are also confined to non-VAG car brands. When it comes to reading and clearing trouble codes and other vehicle data for vehicles other than Volkswagen, an excellent example is the Ancel VD500.
Thanks to the addition of this feature, it is now possible to utilize the scan tool in a wider variety of vehicles than simply VAG models.
Car brands such as Volkswagen, Audi, and Seat are widely available, making an Ancel VD500 an ideal tool for many vehicles that come into the shop for service. Scanners like this are essential for any business dealing with VW, Audi, and Porsche vehicles.
The Ancel VD500 cannot scan OBD1-compliant automobiles since it is just an OBD2 scanner. The Ancel isn't the only OBD2 scanner with this problem; thus, it's not a big deal. Vehicles built before 1995 are OBD1 compliant, whereas those built after 1996 are OBD2 compliant. Before buying the VD500, make sure you know whether it is compatible with your vehicle.
Advance Features:
Is it necessary to re-calibrate the brake sensors after replacing the brake pads? Use the Ancel VD500 to your advantage. It's possible that the tire pressure monitoring system needs some work. Your best bet is the Ancel VD500!
For the price, you get more than you expected from an engine diagnostic tool with the Ancel VD500, thanks to its extensive features.
1. Reliability:
The Ancel VD500 is unmatched in terms of strength. A workplace mishap won't damage it because of its solid design. We're confident in that. If you don't accidentally drop your spanner on the screen, no harm will come to it.
2. Software and updates:
A significant benefit of the Ancel VD500 scanner is its increased usability, which is made possible by the scanner's built-in software. When the scanner is linked to a car, the main menu appears immediately, allowing the user to access the previously discussed capabilities.
Four giant buttons beneath the screen control the user-friendly software and menu system. This isn't a touch screen gadget, so the buttons are big enough to operate while wearing gloves. This scanner is a lot more user-friendly than many others on the market.
3. Differences:
ANCEL VD500 vs. ANCEL VD700:
ECU, transmission, ABS, SAS, and SRS codes may be read and cleared using both devices. However, there are just a few more sophisticated diagnostics supported by the ANCEL VD700 compared to the VD500.In addition to battery registration, you may employ it for DPF regeneration and injector customization.
ANCEL VD500 vs. XTOOL VAG401:
Diagnostic capabilities are identical across the XTOOL VAG401 and the ANCEL VD500. The vehicle's primary onboard systems may be accessed and programmed (ECU, gearbox, ABS & SRS) (ECU, transmission, ABS & SRS). In addition, the oil reset and the clearing of SAS codes are provided by both devices.
These two scanners have a wide variety of sophisticated features in common, yet they have significant differences. For example, the VD500 can access the ESP and immobilizer systems but not the TPMS, but the VAG401 can.
Resetting the mileage and modifying the throttle are all possible with this tool. Vehicle compatibility also differs between the two.
The ANCEL VD500 may perform basic diagnostics on any popular OBD2 automobile, even non-VW models. The VAG401, on the other hand, exclusively applies to VAG vehicles.
FAQ
My car isn't Volkswagen; can I use the VD500 on it?
If it is OBD2 compatible, then it is possible. Besides reading and clearing engine trouble codes, VD500 can also read vehicle information from cars that aren't Volkswagens. But it can't read ABS, SRS, or gearbox codes.
What are the Ancel VD500's features?
Plugging the Ancel VD500 into your car's OBD2 port, usually found behind or near the steering wheel or in the passenger-side glove box, is all it takes to get it going.
As soon as you plug it in and see the Ancel main menu, the diagnostic process may begin immediately. All of Ancel's testing are explained thoroughly in our product review. In addition to turning off the check engine light, it can do much more!
What is the difference between the ANCEL VD500 and ANCEL VD700?
The Ancel VD700 costs more than the Ancel VD500 since it is an upgraded version. Both are great tools for repairing a broad range of automobiles.
If you operate on Volkswagens, the Ancel VD700 is a powerful and specialized tool. VD500 can interface with other OBD2 automobiles, despite this
DPF regeneration and injector adaption are two optional extras on the Ancel VD700. It also offers the ability to freeze frames and feed live data. The VD700 has a fascinating function called freeze frame data, although live data is always helpful for a car mechanic.
Are Ancel scanners worth the money?
Ancel has a reputation for producing high-quality scanning devices at reasonable prices. If you buy an Ancel scanner, you can anticipate a wide range of compatibility and capabilities, as well as features like live data streaming and freeze frame data.
We've never come across a scanner from Ancel that we didn't like, and we'd always suggest the brand to anybody who wants to run OBD2 protocols on their cars.
Is the ANCEL VD500 compatible with vehicles other than Volkswagen?
You can! In addition to being compatible with Volkswagen, Audi, Skoda, and Seat automobiles, Ancel's VD500 is also compatible with other OBD2 vehicles. Some of the features are only compatible with VAG cars, although most system checks may be performed on any OBD II-compliant vehicle.
The Ancel VD500's features for non-Volkswagen automobiles are discussed in further detail in the review we provided above.
Finally, I will say this:
The Ancel VD500 is a great OBD II diagnostic tool for Volkswagen Group vehicles at a reasonable price. All Ancel scanners are excellent at reading vehicle diagnostic trouble codes, which is no exception. This Ancel gadget can handle any automotive diagnostics you need to do.
This review has shown that we love the Ancel VD500 and would suggest it to anybody seeking a high-quality scan tool without paying a premium price for it.