Nowadays, going to a mechanic just for a car diagnosis has become too expensive. So, it has become a necessity to have a car scanner for any regular car owner.
iCarsoft CR Pro is the scanner perfect for the job. It is a professional diagnostic tool for your car. It can find car errors perfectly and help you easily remove them.
The device is a multi-system diagnosis tool. It is built-in iCarsoft Technology Inc., well-known for its dependable diagnosis tool available in the market for cars. It makes car diagnosis easier than most of the similar available devices and is loved by professionals all over the world.
iCarsoft CR pro review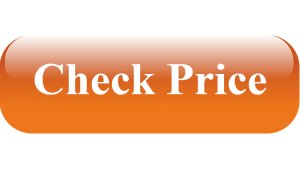 iCarsoft CR Pro is a multi-system multi-vehicle scan tool. It is loaded with many special functions. The device is lightweight, only 259 pounds, to be precise. Knowing the weight is important. Because the market is full of its replicas, which are obviously cheaper and don't feel good in the hand. Knowing the weight will help distinguish between the original and the fake.
The device, unfortunately, isn't wireless. A cord comes with a box to connect one side to the tool port and the other side to the car. It needs to be connected with the vehicle to turn ON, as it doesn't have a battery and takes power from the car battery.
The device looks like a touchscreen from the picture, but actually, it's not. To navigate the options, there are buttons on both sides of the screen, which give the device a look similar to SONY PSP.
There is a massive list of 40+ manufacturers in the Diagnostics menu like BMW, Audi, Sprinter, Jaguar, Honda, Mercedes-Benz, you name it, they have it.
The tool was tried in a Porsche Cayenne. It supported 41 systems with the vehicle, including DME, TCM, AB, PSM, ACC, EPM, etc. The number of systems it covers depends on the car you are using with. For checking the device the system with a fault was selected and was entered in the "Read Fault Code" option.
It was able to show the code accurately.
You can search the fault code in Google, and theirs is a high chance someone faced that same problem previously, and you will find details about that and possible solutions to fix them. You can also reset the code easily by just selecting the appropriate option.
You can also check the number of systems it supports without any other car by manually selecting the vehicle. You don't even need to have that car. It was checked for VW Golf, and it supported 137 systems. So, if any system is installed in your vehicle, iCarsoft CR Pro will support it most of the time.
There are also some special features. These include Oil reset, EPB, BMS, ETC, DPF, SAS, etc.
The device has a lifetime Update Support, and it gets updates 3 or 4 times a year. But you need a Windows PC to do that. You can't update using a Mac, which seemed a bad side for me
Pros
OBD2 serial cable available
The visible display quality
Muscle memory to navigate easily
Most of the systems are supported
Live data monitoring
NO need battery
Cons
The absence of a touchscreen display
Not working Mac for updating
iCarsoft CR Pro Review Main Features
EPB Service
The device can be used to reset EPB or Electronic Parking Brake system, which is important in many situations, like after disk/pad replacement while servicing the brake control system.
Oil Service Reset
Oil service reset is one of the most expected additional features of an OBD2 scanner tool. iCarsoft CR Pro also has the feature. This device can be used for resetting the system and turning off the engine's warning light.
ABS Reading
The device can read the problems of ABS or Anti-lock Braking System and clear the error codes. It can do the job quite accurately.
ABS Brake Bleeding
ABS Brake Bleeding system allows to release air ABS. It is important for ABS replacement. The device proves itself so helpful in this case.
SAS
The device can be used to calibrate Steering Angle System. It is crucial for a car to control its direction according to the driver's wishes. After calibrating using the device, the SAT memory automatically gets removed.
Injector Coding
You can code the injector of your car using the injector coding system of the device.
Airbag Reset
You can reset Airbag using iCarsoft CR Pro. It is a common feature for most of scanners, and this device doesn't differ from them.
Live Data Monitoring
You can only see and analyze live data using the device. This can't playback them or generate a graph for further analysis.
Printing Data
You can print data from the device using a printer directly via the device. You don't need to use a PC or download or install any external software to do the work.
Compatibility
If a car scanner doesn't support a car then that is of no use for that car, no matter how good it is. The device is compatible with vehicles from more than 40 manufacturers and gives full coverage of those.
Warranty & Software Update
You will get one year of warranty with the device. You will get a return policy in addition which is a plus point. The software update is also free for the lifetime, and you will get around 3 or 4 updates a year. You need to use a Windows PC to perform the update.
Comparison between iCarsoft CR Pro vs Autel MD808 Pro
Data print
Can print data without any PC or extra software.
Need to connect to a PC for printing and install extra software.
Warranty
Offers return policy with one year of warranty.
Doesn't offer any return policy.
Data print
Can print data without any PC or extra software.
Warranty
Offers return policy with one year of warranty.
Data print
Need to connect to a PC for printing and install extra software.
Warranty
Doesn't offer any return policy.
How to Get Started?
First of all, connect the device with your car using the cord and turn ON the device.
Then, go to "Diagnostics" and select the manufacturer of the car.
After selecting, you will find a list of models for the car. Just select the right model.
You will see the option of checking systems automatically or manually.
Select your preferred one and continue to do whatever you want to check or reset.
FAQ
How long do I need to charge the device?
The device doesn't have a battery. It takes power directly from the car battery. So, you don't need to worry about charging the battery or running out of power while using it
How hard is it to get used to the UI?
The user interface of the device is very basic and easy to use. People with no experience of using a scanner can get used to with the device so quickly. There's also an option for selecting whether you want to check systems automatically or manually.
The automatic function is so accurate that none can distinguish between the two making it easier for newbies.
Is the device wireless?
No, the device isn't wireless. You need to keep it connected with the car for use as it takes power from that and checks live data. As it doesn't have the option to recall live data, so there is no use in it being wireless.
What is the price of iCarsoft CR Pro?
The device costs $82.50 as of now. But it might vary a bit depending on the seller or time.
Is there any way to update the software using my MacBook?
No, you need a windows PC to update the device. If you don't have one, you can just borrow one from someone to do the job. But using a Mac device, it's not possible.
Can the device scan battery voltage?
Yes, if the permission is enabled, iCarsoft CR Pro can scan battery voltage.
Conclusion
Finally, it is clear that iCarsoft CR Pro is one of the best professional scanning devices available at a similar price point available in the market. The device has a huge list of compatible vehicles and offers almost all possible systems available for that particular vehicle. The data it shows is so much accurate.
If you take suggestions from any trusted professional for buying a scanner tool, most will tell you to buy it. The device is cheaper than similar products of other brands. It has enough features to diagnose a car.
Besides, you will get a lifetime free update with one year of warranty. As a bonus, you will even get a return policy with the warranty.