Repairing a car can be expensive. It can end up costing more if you don't know the problem. You'll have to take it to the mechanic to diagnose the problem. It is always better if you can diagnose and locate the issue yourself. This will save you time and money. That's where the Onboard Diagnostic-2 scanner comes in.
OBD2 or OBD-II communicates with your vehicle's computer and uses sensors to detect the problem. The scanner is quite useful when the check engine light remains on.
So, if you are looking for an OBD2 that reads the code provided by your vehicle's computer. Or one that can comprehensively scan the problem. We've got a list of these scanners for you.
With the list of Best OBD2 scanners under 100, there's a buying guide too. It will help you choose the best one for your vehicle.
Types of OBD2 Scanners
When it comes to OBD2 Scanners, you're presented with 2 choices. That is Wired or Wireless.
Wired OBD2 Scanners
Most of the OBD2 Scanner users prefer wired ones. The wired OBD scanners use a cable to plug into the OBD port. This is a great option if you prefer a simple scanning setup.
It won't require a battery to power it. The wired OBD2 scanner has a USB cable to connect with a computer to translate code. But the drawback with the wired OBD is you can't move them around when working on the engine.
Wireless OBD2 Scanners
Not everyone wants wires hanging around in their cars; that's where the wireless OBD2 Scanners come in. Not only does it save you from extra wires in the car, but you can also install it wherever you want to.
They use BlueTooth or Wi-Fi to connect with the display unit or the app wirelessly. Compared to the wired OBD Scanners, they are hard to set up. But in the long run, their mobility is hard to beat when you're working on the engine.
So can you get a wireless scanner for under $100?
Top 6 OBD2 scanners under $100 review
1. Bluedriver Bluetooth Pro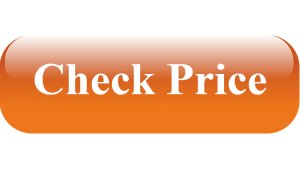 With the advancement of technology, the OBD-2 Scanner's size has reduced drastically. This has reduced the space these scanners used to take in your toolbox. Like other OBD2 Scanners, BlueDriver's LSB2 has reduced its size too. The BlueDriver Bluetooth Scanner is a compact tool that connects with your smartphone and provides the latest diagnostics.
The scanner is completely wireless. I like that because I love keeping my vehicle's interiors clean. BlueDriver opts for a user-friendly and customizable scanner. The app provides additional customization for that.
Keeping the record is easy; I took a screenshot of every diagnosis's result. This is quite useful for me as I like to repair vehicles myself. It makes it easier for the mechanics to explain the problem to customers and vice versa.
The app gives complete access to vehicle repair reports. It doesn't limit how many reports you can pull with it. Like me, you must be wondering why it provides all these features, there must be a fee for it.
Well, I have good news for you, there is no fee of any sort. Once you buy the scanner, it's yours with all the features, updates, and customer support.
Once the BlueDriver LSB2 Bluetooth OBD-2 scanner finds a problem, it provides a solution too.
But that's not all. The scanner links to all the parts to help you fix your vehicle. So I'd recommend it to all the DIY enthusiasts or those who want to get their hands dirty.
A minor problem that disappointed me about the Bluedriver OBD-2 Scanner is it has no physical screen. I had to pair it with a smartphone to run the diagnostics.
Pros
Compact and portable device.
The companion app is user-friendly.
Compatible with both Android and iOS.
Keeps record of older diagnostics.
Cons
Doesn't have a physical screen.
Enhance diagnostics isn't available for all vehicle models.
2. Bafx Products Wireless Bluetooth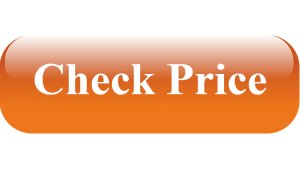 The BAFX OBD2 tool is one of the most popular scanners available. If you are looking for scanners that provide instant results, this one is the best choice.
The BAFX wireless scanner connects quickly with the android devices through BlueTooth. It plugs with the OBD-2 data port in your car. If you have trouble finding the port, it is on the driver's side of the dashboard.
Even then, it disconnects frequently. While testing it, I tried connecting it with my tablet and laptop, and it connected flawlessly.
The BAFX OBD-2 scanner doesn't have an app of its own. So, I used the Torque app, which displayed all the diagnostic information. However, I think the app might have missed some of the error codes or misread them.
That is because the app and scanner aren't fully compatible. This problem will be solved if BAFX makes its app for its best-selling scanner.
It doesn't need an app. The scanner's screen lets you read all the diagnostics results through its screen. It displays them using graphs, making it easier for me to understand whether it's bad or worse.
It checks the excess emissions by performing smog tests in your car. If you run diagnostics while the vehicle is in motion, you'll get access to real-time diagnostics.
A 2-year warranty is what made me buy and test it in the first place. You'll rarely get to see such long-term warranty support.
Pros
A long 2-years warranty.
Shows real-time data.
Supports most of the international brands.
Cons
Doesn't stay connected for long.
Requires a third-party app.
Not compatible with Apple products.
3. Autel Autolink AL319 OBD2 Scanner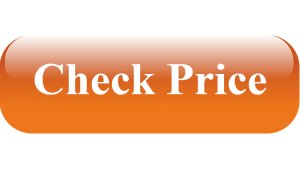 The Autel Autolink AL319 OBD2 scanner is designed with one thing in mind. It must be a useful tool that diagnoses why your engine is smoking while being pocket-friendly. It does that successfully, with flying colors. Plug and play fit it perfectly. It's a wired OBD2 scanner, so you need to keep an eye on that.
While testing it, I learned that it doesn't control the car's diagnostics system. That's not bad, as it does a lot while being cost-efficient. It is designed to read the diagnostic codes provided by your vehicle and display them to you.
It supports seven languages, including English, French, Spanish, and Japanese. That is a huge win, in my opinion, as it makes it easier for those who aren't fluent in English.
The smartphone-like scanner's display is big enough to show diagnostics results properly. If you are not satisfied with that, the scanner provides freeze-frame data with live data feeds.
I found that quite useful, as it made understanding the problem easier. The moment I plugged it in, it was ready to update me about my car's state emission tests.
The interface is simple, with four handy buttons. It has two options, show results on screen or read out loud. I chose the second one as it informs all that's going on without letting you take your eyes off the road. But you'll have to google the solution yourself.
While updating its software, I faced some issues. The scanner isn't compatible with newer versions of windows. In addition to that, it requires a mini-USB connector to plugin. So, updating it is a headache of sorts.
Pros
Lifetime updates.
1-year long warranty.
Supports up to 7 different languages.
Provides real-time information while diagnosing.
Cons
Comes with a short cord.
It isn't compatible with newer versions of windows.
Requires outdated hardware.
4. Obdlink LX OBD2 Bluetooth Scanner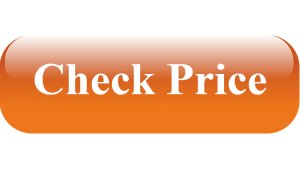 I have known OBDLink for their wireless OBD scanners. The OBDLink LX is another one of their hands-free BlueTooth scanners. The OBDLink scanners are known for their fast connectivity with smartphones, tablets, or computers. The LX OBD2 scanner turns your device into a diagnostics scan tool.
The OBDLink LX is a pocket-sized scanner that won't take much space in your tools compartment. It has a simple and versatile design. The Bluetooth OBD2 scanner is provided with unparalleled performance. I like that this scanner is not only pocket-sized, it's pocket-friendly too.
Connecting with your smartphone is quite easy. The button on the back lets it connect with your smartphone instantly. This way, your OBD2 scanner will connect with your smartphone or windows device without announcing its presence. This feature is quite useful when you consider the privacy of your data.
Not only is it quite exceptional physically, but it also works marvelously internally too. The scanner reads the codes and displays all the problems up to 4 times faster than the competition.
For me, this experience was smooth and accurate. The detailed graphs in the diagnoses helped me understand the problems easily.
Even though it is small in size, the OBDLink LX scanner has extensive coverage of vehicles. While reviewing it, I discovered that it supports all the vehicles released in 1996 or later on.
So, even if your vehicle is a car or light truck, it supports all. After that, I tested it on some electric and hybrid vehicles, which don't support them. But it supports almost all international variants of OBD2.
Pros
3 years long warranty.
Provides free firmware update.
Faster than the competition.
Hacker-proof security system.
Cons
Doesn't support electric or hybrid vehicles.
Not compatible with iOS or Windows Phone 8.
5. Ancel Ad410 Enhanced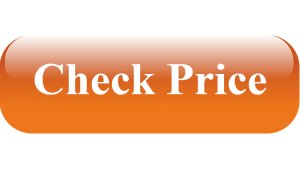 The ANCEL AD410 is another handheld OBD2 scanner that I've reviewed. It is a small-sized scanner that connects with your vehicle's OBD2 scanner through a wire.
This might seem like a hassle for some users, but I find it to my taste. I use the wire to place these handheld scanners wherever I want. So, this is the case with ANCEL AD410.
On the top of the unit is a color screen. It has a simple but informative user interface. It contains all the relevant icons and texts you'll need while diagnosing your car. On the bottom side are 5 buttons.
These buttons have a good feel when pressing them. They navigate through the unit and perform scans. The grips on its sides provided a comfortable grip in the palm of my hand.
The wire connects your scanner with the OBD-2 port. It doesn't release easily, so that's a plus point for me. But the fact that it can't be operated through a smartphone was a huge drawback for me. It's always handy to have a compatible mobile phone app or connect with the mobile phone.
When the check engine light is on, It will easily and profoundly check engine codes. Once the diagnostic is complete, it will display all the collected information from your vehicle. In addition to that, it shows live data while running diagnostics. And it keeps records of previous diagnostics for you too.
Pros
It is a pocket-friendly OBD2 scanner.
Excellent choice for beginners.
Sends feedback directly to ANCEL.
Cons
Customer support is poor.
Only supports 12V batteries.
Doesn't have an app for connectivity.
6. Foxwell Nt301 Obd2 Scanner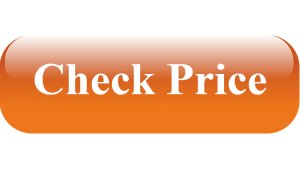 Foxwell's NT301 OBD-II scanner is a premium handheld unit. I went for this option because it provides extra functionality and diagnostics.The unit can control options such as checking engine lights and settings. It provides live diagnostics data while the vehicle is running. So, you'll know what problems your vehicle is facing.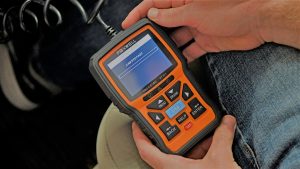 What's good about the NT301 OBD2 scanner is it is used worldwide to diagnose vehicles. This means that Foxwell has a vast database of diagnoses to make the results perfect. The codes saved inside will help make quick diagnostics.
The screen on top is a color screen. Under the screen are different buttons that make navigating through the app easy. What I like is that all these buttons have different shapes and sizes. You'll know what button it is only from the touch.
The OBD2 scanner provides live graphs. It helped me quite a lot when I was self-testing my vehicle. The live data helped me understand when and how the problem occurred.
It performs diagnostics such as Fuel Trim, I/M Readiness, Freeze Frame, etc., with a lot more. But it fails in DPF, Key Coding, and programming.
The Foxwell NT301 supports US-based models released in 1996 and later on. At the same time, it has support for European petrol-powered cars that were released in 2001 or later.
Pros
Comes with a 1-year money-back guarantee.
Supports updates through the internet.
Saved data logs can also be printed.
Charges when the ignition is turned on.
Cons
It doesn't support BMW.
Doesn't support MAC for updates.
What to look for before buying an Obd2 Scanner
The most important function of the OBD scanners is, well, obviously, their scanning capability. The scanner doesn't scan or monitor your car for any issues.
It connects with the onboard computer and communicates with it. The computer has access to sensors in the car to monitor issues.
Scanning capability is the information receiving feature. What the scanner can receive depends on one model to another. Some cheaper scanners are installed with low-capability scanners that can access only basic codes. The high-quality scanners have access to enough settings and information to make it easy.
Compatibility
The OBD scanners aren't compatible with all types of vehicles. Most of the OBD2 scanners support vehicles launched in 1996 and later on. If your vehicle came before 1996, the OBD1 scanner would be compatible with it.
Back to the OBD2 scanners, the year of making isn't only important to take care of. Most of the OBD2 scanners are compatible with light vehicles. But when it comes to heavy trucks or light and heavy, you won't find that much.
Make sure your OBD2 scanner is compatible with light and heavy vehicles. That way, you won't have to keep two separate scanners for them. This will be light on your pocket too.
With the rise of Asian and European vehicle manufacturers, getting one that supports both is always a plus point. That way, even if you own a locally manufactured vehicle, the OBD2 Scanner will be future-proof. You won't have to get a new one for your international vehicle.
Connectivity
OBD2 scanners let you connect with your smartphones and personal computers. This helps you control and diagnose the problem better. Technicians connect the scanner with their personal computer and diagnose the problem.
In addition to that, almost all OBD2 scanners available in the market have a companion app. The app lets your smartphone connect with the scanner.
This way, you'll be able to keep a record of all the recent error messages. In addition to that, the smartphone app will let you read the diagnostic results and search for their solution. Some manufacturers add a DIY guide to solve those issues.
Your smartphone will connect with OBD2 scanners through a BlueTooth or Wi-Fi connection. iOS devices support Wi-Fi better, whereas Android devices support Bluetooth. When comparing both, BlueTooth consumes less power.
So, if you plan on using one for long drives, the BlueTooth model is the go. But we'd suggest you get one that supports both.
But there's a catch. 
Some manufacturers require that you purchase the app, whereas others have a monthly subscription fee. So before getting one, make sure to check whether they are free or require a fee. Doing so will help you maximize your savings.
Information Processing
Users assume that their OBD-2 scanner will display the trouble codes in plain language with an easy-to-perform solution. Although scanners get close to that, they cost a fortune.
Whereas most of the scanners will display the diagnostics provided by the car. These basic versions make it harder to understand code. It's better to go with the high-end scanners to make it easier.
Settings Access
Diagnostic tools let you fine-tune and control some settings in your vehicle. But for this, the scanner needs access to these settings.
In addition to that, it should monitor the stats provided. Meaning the scanner should do more than display trouble codes to you. For this, you'll have to spend a little more and go for the high-quality model.
Warranty
When it comes to warranty, the OBD-2 scanners don't offer more. Some of them don't offer a warranty at all. But look for those that do so. This way, you won't have to worry about it not working properly for as long as the warranty lasts.
But the scanners that come with a warranty have a 1-2 year warranty. High-end models have a longer warranty. It's always better to go for ones that have a longer warranty for peace of mind.
FAQ
Is It Worth Buying an OBD2 Scanner?
An OBD2 scanner identifies the problem when it runs the diagnostics. That way, you'll know the problem in your vehicle before you take it to be repaired. Some of the faults in vehicles are easy to repair.
So, you'll know what to repair, and you won't have to take it to the mechanic. That way, owning an OBD2 scanner is worth buying.
Are OBD2 Scanners Compatible with All Vehicles?
The OBD2 scanners are designed to work on vehicles released after 1996. That is because the OBD2 scanner uses a universal connector. This universal connector is present in almost all vehicles.
Most of the locally manufactured OBD2 scanners aren't compatible with international models. So, check thoroughly whether your scanner is compatible or not before getting one for your vehicle.
Where Is the OBD2 Port Located?
The OBD2 port is usually located on the driver's side. It should be located below the steering wheel and above the pedal box.
The port is usually covered with a cover that says 'Diagnostic Connector Do Not Remove'. The OBD2 port will be exposed after removing that cover.
If you still have problems finding yours, we suggest googling the model and make of your vehicle. This will make things easier for you.
What Will Happen If I Leave the OBD2 Scanner Plugged In?
The OBD2 scanners are designed to be left plugged in. This is helpful because this way, you won't have to plug in and out of the adapter to diagnose. You need to worry about one thing when leaving your OBD2 scanner plugged in. It drains a small amount of current from the battery. If you use your vehicle regularly, it won't affect the battery. But if your car is sitting idle for a long time, your battery might die over time.
Can An OBD2 Scanner Tell What's Wrong with The Vehicle?
Yes, an OBD2 scanner can tell what's wrong. But it all depends on the scanner and the issue you're facing.
The scanner will quickly display if your vehicle's computer can detect the issue. Whereas if the issue is hidden behind a layer of random symptoms or signs, then some scanners might fail.
Newer car manufacturers implement manufacturer-specific codes and car codes definitions.
Is It Okay If I Use the Same OBD2 Scanner as My Mechanic?
Yes, it's okay if you use the same as your mechanic. They are professional-grade scanners. These models have advanced features that make diagnosing and solving the issues easier for them. In addition to that, the professional-grade scanners have several other features too.
But be prepared; these models cost more than a typical OBD2 scanner.
Final Words
If you don't have the right tools, fixing your vehicle can become tough. You'd be at a great benefit if you have some tool that helps you determine what needs to be done. The same is with the OBD2 scanners. They all help diagnose the problem in a vehicle. But if you choose the wrong one, you'll end up wasting your money.
These 6 best OBD2 scanners under 100 are exceptional in their class. They are cheap enough to be a burden on your pocket.
The buying guide will help you choose the best one for you. It helps you choose one that is suitable for your needs. So, whether you're a mechanic or a DIY enthusiast, you won't face any problem diagnosing your vehicle.