Our cars often run into some trouble or suffer from failures in between the journeys. The very first thing that car enthusiasts do is do the analysis on their own before calling a mechanic to fix the vehicle. For doing a full system diagnosis of your car, you need some sort of equipment that can help you in finding the fault.
There are many diagnostic tools available in the market that are designed to help drivers figure out vehicle issues manually. One of the most promising scan tools of such kind is Autel AP200 Scanner.
Autel AP200 is a fantastic self-diagnostic portable scan tool that allows you to search for the problems in modern cars and solve them on your own. It is a commonly found device in the toolbox of home repair enthusiasts and professional mechanics.
The scan tool is equipped with Bluetooth technology (Bluetooth (BT) OBDII connector) which allows you to connect your Android or Apple smartphones with it.
Today, we are going to do an in-depth review of Autel AP200. We will talk about its amazing features, handy service functions, fine details, pros & cons, and troubleshooting capabilities.
We will also discuss the downsides of this that you should keep in mind before making the purchase. The review will also cover its comparison with another popular car scanner to test it against its competitor.
At the end of this article, you can go through some of the most frequently asked questions to further clear the doubts of users about this compact wireless scanner. So, without any further ado, let's get started.
Autel AP200 Scanner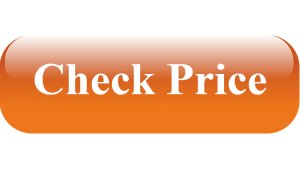 Autel AP200 is an excellent diagnostic scanner that helps us review our cars and troubleshoot basic and complex faults. This convenient DIY device is an adapter having a user interface of a small size.
It is connectable with the DLC or car's diagnostic connector. Its Bluetooth connectivity with Windows, IOS, and Android smartphones is its most remarkable feature.
Once the phone is connected with the scan tool, your mobile phone turns into a powerful car diagnostic device. All of the vehicle information from the scanner is transmitted to your smartphone via the Bluetooth connection.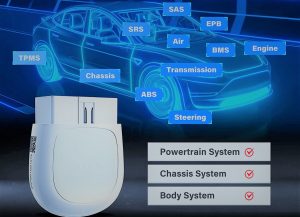 Besides Bluetooth, you can also check the car's diagnostic data live on your android and iOS devices through the Autel AP200 application.
The app is available on iOS and Google play store. It means mechanics and car owners can figure out the issues and faults of your vehicle on the screens of your tablets, phones, or even computers.
In other words, this innovative device can save you a lot of time, effort, and a huge chunk of money that you would either give to the mechanic to fix your car.
Yes, there are many other car scanners present on the shelves of the stores but this device is definitely one-of-its-kind offering instant and effortless various diagnostic functions of tons of car systems.
Pros
Compact in size and lightweight
Covers more than 14 languages
Easy to navigate and user friendly app interface
Features 19 advanced diagnostic and specific functions
Free updates
Free OB2 features
Keeps record of previously tested vehicles
Comes with Automatic vehicle identification technology
Cons
Cover is only expanded through in-app purchases
Considerable sum of money is charged when used on second vehicle
Only useable with Autel application
Main Features
1. Read and Clear Error Codes
Autel AP200 has the ability to read and clear DTCs (Diagnostic Trouble Codes) of the car and show it live on your touch screen. These codes let you know exactly where malfunctions in the vehicle are occurring. The application is used along with the scanner to display numerous kinds of codes of all aspects and details of the vehicle.
You will come across detailed information and a huge range of functions on the main menu of the application. You can easily locate the function for your vehicle's diagnosis in the drop-down list. The easy-to-navigate list covers functions related to your car's systems. Once the issues are solved and repairs have been done, you can clear the codes from the app.
2. Display Live Data
As mentioned earlier, the Autel AP200 scanner combined with the Autel application lets you get live data of the vehicle on your screens. The real-time details are very useful in detecting the issue on the spot. Live data from the software displays all parameter items in the text, analog, waveform graph modes, etc.
The device not only displays live data on your mobile phones but also suggests the most suitable solution. The potential solutions save you a trip to your mechanic shop if the problem is minor and conveniently solvable.
3. Compatibility
Autel AP 200 is compatible with a vast majority of OBDII-compliant models of  European, the U.S.and Asian cars manufactured after 1996. The scanner has full support for CAN networks and other OB2 protocols. It also has support for EOBD protocols.
The application can run on all platforms i.e. Apple, Windows, and Android. The Autel AP 200 software is suitable for North American, Chinese, European vehicles, and Asian vehicles. It is also compatible with BMW, Benz, and VW.
4. ABS/SRS
ABS, as well as SRS services, are accessible via Autel AP200. These systems are immensely important for the safety of the driver. SRS system is the airbag function of the vehicle which operates if the vehicle faces an accident. ABS ensures that your car's tires are in perfect condition. It helps you in avoiding skidding incidents.
AP200 has the ability to detect ABSE bleeding. If there is some fault in the ABS of your vehicle, it can detect it through the relevant DTC and inform you to solve the issue. The accessibility to SRS and ABS ensures that your car remains in perfect shape and health.
5. TPMS Service
Autel AP200 comes with the TPMS service. It is its ability to read the data and point out issues of the Tire Pressure Monitor System of your vehicle. TPMS sensors are installed in the tires of your vehicle to detect the fault. You can monitor the car's tire pressure live from your mobile phone with the TPMS service.
Simply conduct the TPMS sensor test to detect issues such as poor wheel speed, low pressure in the tires, or slow wheel rotations, and perform TPMS replacement. After doing the TPMS repairs, you can clear the TPMS information and reset it.
6. IMMO
IMMO service is a crucial security feature that prohibits car theft. It also stops the access of unknown people to your vehicle. This system works by disabling the ignition system of your vehicle. It is done by using radio-frequency between the car ignition key. The radio-frequency reader is used to read the frequency. You can locate it in the steering column of the vehicle.
Access to the owner and authorized persons is given through a key fob. It activates the ignition system of the vehicle. You can program the key fob using Autel AP200. You can also enable or disable this security feature through the scanner.
7. VIN
Autel AP200 is also equipped with automatic VIN retrieval. It can automatically detect vehicles and pick up the information. Using OB2, the scan tool will check engine light, car systems, identify glitches in the systems, and display the detected faults.
8. Touch Screen Interface
The touch screen interface of Autel AP200 lets you monitor the I/M readiness for reading the emission control and viewing the monitoring system. Furthermore, you can monitor the car's information, the current condition of the vehicle through the Vehicle status function, CVN, and much more on the touch screen.
Advanced Features
1. SAS
In order to set the position of your car's steering and align it perfectly with the front tires, you can take help from SAS (Steering Angle Sensor) reset feature. The Steering Angle Sensor calibration is often done after wheel track adjustment, wheel alignment, or after steering angle sensor, or steering wheel of the car is changed.
This SAS service of Autel AP 200 lets you reset and calibrate the steering angle in a single click. SAS reset saves the position of the car's steering angle in its EEPROM sensor. Once calibration is finished, the SAS fault memory is removed by the SAS reset.
2. DPF Reset
The DPF service or Degenerate Particle Filter reset feature is designed to do various tasks related to the Diesel Particulate Filter. It can diagnose a number of faults including poor emission, soot buildup, high fuel consumption, and lack of power.
The device enables you to identify these problems by reading the DPF codes. Once the problems are detected, you can either solve them on your own or ask a car repairing service for help. After the replacement of the engine control unit, Autel AP 200 also lets you manage the DPF component replacement teach-in, DPF regeneration, and DPF regeneration.
3. ECU
Autel AP200 supports ECU coding. This means it can easily read fault codes from Engine Control Unit and other auto systems. On detecting the fault codes, the software will recommend potential solutions to the defects.
Reading the ECU information of different car systems is very helpful in facilitating in-depth diagnosis of the vehicle. When the engine fault code is triggered, the software displays the associated fault in the specific vehicle systems.
4. Software and Updates
The AP200 application is available on Google PlayStore and App Store for download. Those who are using it for one vehicle have to pay no charges. But, if you want to use it on the second vehicle or additional vehicles, you will have to pay $22 for iOS and  $16 for Android device every year. You can download the free lifetime updates from the official Autel website.
Difference Between Autel AP200 vs OBDLink MX+
Autel AP200
It can read and clear codes
It can provide special functions to the car's numerous systems and sensors
It offers 19 Services and Maintenance Reset features
It features the Component Test function
It comes with free software for two years
It keeps car information of older vehicles
OBDLINK MX+
It comes with a hack-proof interface
It has a battery saver function
It can generate repair reports
It is not equipped with Bi-Directional Control functions
It offers reading and access to fewer vehicle's systems
It has special functions that can read, assess, and test vehicle crankshaft position systems' variation learning
It is the new version of the model
| | | |
| --- | --- | --- |
| Features | Autel AP200 | ODBLINK MX+ |
| Dimensions | 2.3″ x 1.9″ x 1″ | 1.8″ x 0.9″ x 2″ |
| ABS/SRS Diagnostics | Yes | With 3rd party apps |
| Live Data | Yes | Yes |
| Key Coding | Yes | No |
| Transmission Diagnostics | Yes | No |
| Hack-Proof Interface | No | Yes |
| Repair Reports | Yes | Yes |
FAQ
Can I disable a lost key with Autel AP200?
Yes, the process is somewhat complex, but for sure you can program a replacement with ease.
How do I update my Autel AP200?
Whenever an update is available, an "update" option is shown on the application interface. Click on the option and the update will begin.
Is Autel AP200 usable while driving?
Yes, you can use the scan tool to diagnose any fault while you are driving.
What is the Bluetooth range of my Autel AP200?
The Bluetooth range of the Autel AP200 is 10 meters.
Is ODBLINK MX+ better than Autel AP200?
No, Autel AP200 offers more features in comparison to ODBLINK MX+
Final Words
Autel AP200 is your go-to scanner when it comes to performing full system diagnosis of cars to find faults and malfunctions in them. DIYers and car enthusiasts can easily identify issues in their vehicles using this handy scan tool and save themselves a trip to the mechanic. Do read the user manual before operating the device to learn how you can read codes, do different tests including readiness tests, and much more. Keep its features and service functions as well as your requirements in mind before buying it.