Auto enthusiasts of all skill levels can find something useful in Autel's extensive product lineup. However, it can be difficult to decide which is the Best Autel Scanner and suitable diagnostic tool for their needs. If you're one of them, you'd need to do some research and get a proper guide.
With the help of our Autel scanner comparison and review, you will never again have to worry about making an incorrect purchase. Regardless of your needs or budget, we'll help you find the perfect product with reviews and guides below.
Types of Autel Scanners
If you take a closer look at Autel products, you'd likely notice different types of scanners represented there. For example, you might have also found and wondered what's the difference between MaxiCom or MaxiSys scanners.
Autel provides dozens of series and models. Select the Autel product line you're interested in, then find a scan tool that works with your vehicle. Indeed, Autel put these names with strong reasons and based on categorized factors. We'd also review these different types of Autel scanners in the next session.
1. Autel AutoLink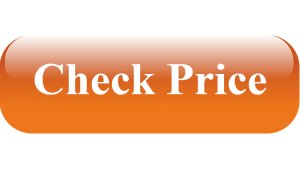 The OBDII vehicle scanners in the Autel AutoLink device line are compatible with all makes and models built after 1996 that have an on-board diagnostics (OBD2) or controller area network (CAN) interface.
Autolink scanners can review freeze frame and diagnostic trouble code information. It can also take in a real-time stream of PCM information and provide access to VIN. ABS and SRS systems are diagnosed by some scanners in this line.
The goods in this series may all be purchased for less than $100, and they provide features that even a novice mechanic or home improvement enthusiast will find useful.
Depending on your financial situation, you can try AL319, AL519, and AL619 as they're some common products in this line.
2. Autel MaxiScan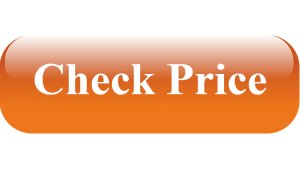 Typically costs less than a hundred dollars, these Autel scanners are a great option for those on a tight budget. They allow you to see freeze frame data, verify I/M readiness, and keep tabs on the vehicle's state, all of which are useful for diagnosing and defining trouble codes or DTCs.
These code readers are useful for a wide range of domestic and imported vehicles manufactured in the United States, Asia, and Europe after 1996.
The Autel MS300 and Autel MS309 are two examples of the standard fare in this line. Car owners are the primary target audience, as these are ideal for garages at home. If you're new to auto diagnostics, the Autel MaxiScan scanners could be your best pal.
3. Autel MaxiLink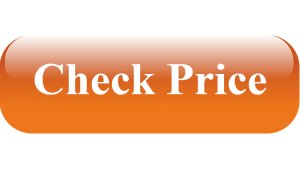 All ten of the On-Board Diagnostics (OBD) II modes are supported by the Autel MaxiLink line of automobile scanners. There is also support for protocols used in vehicles manufactured after 1996 in the United States, Asia, and Europe.
You can use these scanners for things like smog testing, viewing graphs of data, reading freeze frame data, and more. Scanners in this product link generally have more capabilities than its little brother AutoLink scanners.
Affordable yet robust, the auto scanners in this line are perfect for garages and automobile owners alike. There are a few different Autel models you can choose from, including the ML529, ML619, and ML629.
4. Autel MaxiAP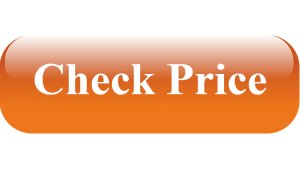 This set features a portable, wireless car scanner. These items include a Bluetooth (BT) OBDII connector and the Maxi AP200 app and run on either the Android or iOS operating systems.
You can use these scanners to swiftly scan and identify faults in nearly any make and model of car sold in the United States, Europe, and Asia.
In addition to complete OBD2 support, these scanners support service functions. There is an integrated automatic VIN number system. The diagnostic and repair records of a car can be shared and printed. Additionally, it may maintain a database of all previously evaluated automobiles.
Auto owners and do-it-yourself DIY mechanics typically use Autel AP200, AP200C, and AP200M. However, there are more products in this particular product line you can choose from.
5. Autel MaxiCheck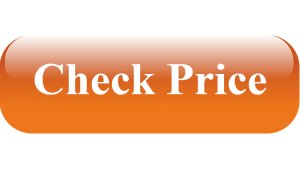 To scan and diagnose OBD2 and other specialized systems, auto mechanics can utilize one of Autel's MaxiCheck family of scan and diagnostic instruments. The gadgets have bright, crisp TFT color screens for displaying information gathered from vehicles' systems.
The scanner can do everything from reading and clearing trouble codes to reset service intervals and the SAS, registering and resetting the battery, checking the status of the ABS and DPF, and more. Live data from the OBD2 port may be read, recorded, and played back, and IMMO issues can be handled.
This line of products is aimed at auto mechanics and knowledgeable car owners who perform diagnostics on complex automotive systems. The Autel MX808TS, MX808, and MaxiCheck Pro are some recommended products in this line.
6. Autel MaxiDiag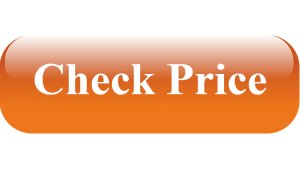 Auto-scan and diagnostics are taken to a whole new level with the Autel MaxiDiag suite of products. The Autel MD808 Pro, the Autel MD806, and the Autel MD806 Pro are some of the options.
All the specialist OBD2 functions can be performed with these MaxiDiag scanners. These include resetting the battery, relearning the parking brake after replacing the pads, relearning the steering angle sensor, turning off the brake light in the ECU, and regenerating the diesel particulate filter are all examples.
It has the ability to manage and test the DPF, EPB, EPC, SRS, and transmission systems. In addition, it also ensures that you have access to oxygen and are prepared to use I/M. A diagnostic instrument from Autel, the MaxiDiag, is perfect for the do-it-yourself technician or advanced hobbyist.
7. Autel MaxiPRO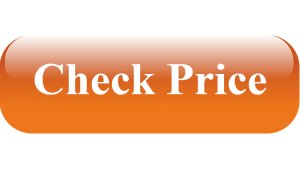 The Autel MaxiPRO product series was developed by Autel Tech as an Android-powered scanning and onboard diagnostic tool for use by automobile owners and auto mechanics.
Items on this product line typically have auto VIN recognition, OE-level system services for those electronic systems, live/real-time data viewing and testing, TPMS services, and retrieving ECU data.
These tools are perfect for expert DIYers and professional vehicle mechanics due to their high quality and unique features. MaxiPRO itself refers to professional grade scanning tools.
8. Autel MaxiDas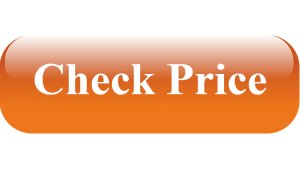 Autel MaxiDas is another category of Android-powered scanner products. It provides unparalleled ease of use and productivity in the service of car diagnosis. They have 7-inch LCD displays for better real-time data and charting.
Similar to MaxiPro, but with more features, these programs can perform more sophisticated system diagnostics as well as reset services.
A prime example is the availability of helpful cloud-based auto diagnostic and repair advice, which can be accessed without cost.  It also has more comprehensive data management.
Auto mechanics and experienced do-it-yourselves will appreciate the features and capabilities of Autel MaxiDas. To that end, you can include the DS808K in your arsenal of tools.
9. Autel MaxiCOM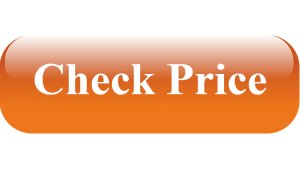 Auto scanners and car diagnostic tools are only some of the features offered by Autel MaxiCOM. Complete capabilities for actuation testing, live data, adaptations, ECU coding and other advanced services are supported in this product line.
One-touch recording and playback of data results are a feature of these scanners. Their client information, car information, scanner records, and service technicians' notes are all stored and managed on the cloud.
The Autel MaxiCOM line includes the MK808, MK906BT, and  MK908P which are the most popular products in this category. Automotive experts and savvy car owners alike will find these gadgets indispensable in their garages.
10. Autel MaxiSys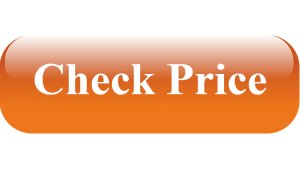 The Autel MaxiSys is a line of Android-based, wireless diagnostic equipment for cars. Their tablet form factor, expansive displays, and cutting-edge features all contribute to the technician's ability to think on his or her feet. The Autel MS906BT is one of the products available in this range.
You can change the face of automotive diagnostics with any item from this family. Full OBDII diagnostics, interactive testing, real-time data visualization, and expert ECU programming are fully supported in these MaxiSys scanners.
Auto mechanics who seek cutting-edge aid in troubleshooting car systems might look into purchasing one of these devices. Whenever an issue is detected, Autel MaxiSys Ultra provides in-depth repair instructions to assist in fixing it.
11. Autel MaxiIM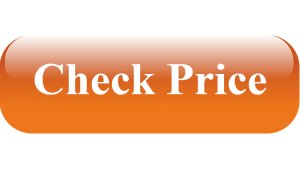 Autel MaxilM is a pro-grade or dealership-level scanner category that comes with IMMO capabilities.  These instruments provide immobilizer system service capabilities and other specialized features.
All automotive diagnostics and high-level maintenance are within its capabilities.
The scanner's learning skills are particularly noteworthy. This scanner has the capability to read, write, and update the IMMO ECU. Additionally, it helps with those high-tech upkeep services.
Autel MaxiIM is the best option for garages and repairmen who require a dependable IMMO and automobile servicing tool. Market-recommended options include the Autel IM508 and IM608.
Autel offers a wide variety of series and models. You should choose an appropriate scan tool for your vehicle from the Autel product line of your choice. Visit obdcore.com for more information about auto scan tool.
Top 9 Best Autel scanner Review 
1. Autel MaxiCOM MK808
You want a touch-screen scanner, but you don't want to spend a fortune, do you? It's possible that the Autel MaxiCOM MK 808 is your best option. It's quite a popular option among DIYers.
This quad-core powered OBDII scanner is very useful for DIYers and shop techs who want to set their vehicle's multiple systems but don't want or demand extras such as built-in wireless connectivity or online troubleshooting databases.
This car diagnostic scanner's ease of use is another plus in its favor. Android's user interface is straightforward. It's designed to be simple enough that anyone can pick it up and use it.
The Autel MaxiCOM MK808 is able to inspect high-tech components such as the IMMO  as easily as it can check and reset basic features like oil life and the light. Your vehicle's EPB/SAS/BMS/DPF systems, which are vital to its security and efficiency, can also be checked and reset with this particular scanner.
You can upgrade the software and firmware of the device using any computer that is connected to the internet. After the update, the device would still allow you to access the information about your vehicle through AutoVIN.
The Autel MaxiCOM MK808 is a fantastic piece of hardware for those who want to use it with their own personal automobiles when they are at home. It both offers performance and functionality.
Features
DTC Reading/Clearing
Bi-directional control
7-inch touch screen
AutoAuth Access
4 System diagnostic
Live Data
ECU information
28+ Service Functions
MaxiFix access
Pros
Complete OBDII functionality
Extensive service functions
Solutions to problems with MaxiFix
Best value for money
Reliable data management
Cons
Annual subscription after year one
2. Autel MD802 MaxiDiag Elite Scan Tool
It is difficult to find a gadget that is compatible with the vast majority of vehicles. If you own a 1996 or newer American, European, or Asian vehicle, however, you can use the Autel md802 because it is a fantastic automobile scan tool.
The Autel md802 automobile scan tool has a remarkable price tag, yet it nevertheless manages to carry out all the necessary OBD2 tasks and provide a unique reset service.
This particular scanner could be the finest option for those seeking a powerful scanning device. Including the anti-lock braking system, the supplemental restraint system, the engine, and the transmission, this scanner can read and erase problem codes.
This MaxiDiag scan tools can do more than just the bare minimum in terms of diagnostic scanning. The improved OBD2 mode 6 and OBD2 code suggestions help mechanics rapidly determine the reason for any error codes.
This diagnostic scanner is renowned for its lightning-fast error-code scanning and clearing speeds. Therefore, DIY mechanics can complete the necessary repairs rapidly. The device also has a real-time data feed, which is speedy in its delivery of information.
Unfortunately, the update policy is quite confusing. After the initial year of free upgrades provided by the manufacturer, automatic updates should begin. Users have complained that it only gets updates once a year. Updating the gadget is a tricky process that requires careful attention to the on-screen instructions.
Features
Four System Diagnostic Capability
Seven Reset Services
10 Modes OBD II
AutoVIN
Diagnostic Report Printing
Battery Registration and Reset
Free Lifetime software update
15 Languages supported
Pros
Comprehensive diagnostic functions and capabilities
Fast operation
Compact, robust design
Extensive advanced functions
Easy to operate
Best value for money
Wide vehicle coverage
Cons
External power source
Updates are confusing and take a longer time
Advanced functions aren't universal
3. Autel MaxiSys MS906 PRO TS
Generally speaking, Autel Scanner MaxiSys MS906PRO TS is a combination of MK808TS, MS906TS, and MS906BT in terms of functionalities and features. It has every capability to run all systems diagnostics and perform active tests.
A professional-grade OBDII scanner, the MS906 is comparable to other MaxiSys scanners but distinguishable by its hexa-core CPU. It also has exceptional programming and ECU coding capability.
Car information such as make, model, and factory-installed options can be retrieved by typing in or scanning the VIN without additional tools. This new 2022 model actually has more robust functionalities than the previous year's model.
As if that weren't enough, Autel's MaxiFix, an online forum where professionals and novices alike may publish associated solutions and troubleshooting tips sorted by OBDII code number, removes any doubt as to what characteristics a particular vehicle actually has.
With 36 service functions, MS906 PRO can present dealership-level functionality in your garage. For small repair companies, this can be a lifesaver when trying to figure out what's wrong with a brand-new model and perform service maintenance.
Features
ECU Coding and Adaptation
36 Service Functions
All Systems Diagnostics
OE-Level Active Test
TPMS Programming and Diagnosis
36+ Service Functions
10 Special Functions
More ECU Functions
Pros
Relearn and activate almost all sensors
Complete TPMS functions
Versatile
OE-level performance
OE-level performance
Troubleshoot all problems
Robust functionality
Cons
Expensive among all
4. Autel Autolink AL319
The AL319 is the small compact full-color pocket scan tool, and it comes with robust diagnostic and reset features. It does a great job in reading and erasing DTCs on most car makes and models.
Even though it's not Autel's quickest or most capable scanner, this model is a reliable worker for garage technicians and DIYers who need to read and clear manufacturer error codes. Actually, it's more than just a code reader as you can also check the state emission or monitor the status.
So, it's safe to say that the Autel AL319  is a money-well-spent diagnostic tool. It's more expensive than other comparable scanners, but it can read both generic and manufacturer-specific codes, such as those for an airbag system or anti-lock braking system.
Even a complete novice like myself was able to figure out how to utilize the interface without consulting the handbook because the screen was so clear and straightforward.
Those on a tighter budget will find the Autel AL319, an OBDII scan tool, to be an invaluable asset in diagnosing and fixing car issues. It's a tool that can be used by anyone to diagnose mechanical issues with a vehicle.
Even if it's only a quick check, like figuring out why your check engine light is on if you don't feel like going to the garage, this scanner would be just an on-the-go solution.
Features
DTC Reading and Clearing
SMOG check
TFT Display
Live PCM  Datastream
VIN Retrieval
Online update
I/M readiness status checking
Pros
Display monitor
Good value for money
Easy-to-use scanner
Simple
Cons
Limited accessibility and features
 5. Autel MaxiCOM MK808TS
The 7-inch Autel MK808TS tablet is a top-tier OBD2 scanner from the manufacturer. Behind the scanner is a foldable stand that can be used to secure it to the dashboard when not in use.
This eliminates the need to glance at the diagnostic tool while operating the vehicle.
MaxiCOM MK808TS is a high-end OBD2 scanner with a wide range of features. It can read and erase DTCs, display live data, freeze the current frame, check the I/M readiness status, do component tests, check the O2 monitor, and much more.
The scanner's ability to execute sophisticated functions includes advanced TPMS reset, oil reset, ABS reset, SRS reset, SAS reset, battery reset, DPF reset, IMMO services, and so forth.
This scanner saves you time because it operates quickly. The device has the speedy Cortex A9 CPU.   a Since it already has a built-in 32GB storage, there's no need to add any more hardware for storage expansion.
The Bluetooth VCI system in the Autel MaxiCOM MK808TS enables wireless connections. Therefore, there is no need to bother about cables. Furthermore, the battery is robust, lasting for up to seven hours of continuous diagnostic operation.
Updates to the software are provided at no cost for the first year. You will then be required to renew your membership each year. The scanner, however, does not require annual updates. Even without the updates, it will function normally, but you should upgrade it to get the most out of it.
Features
All Systems Diagnosis
Bidirectional Tool
28+ Service Functions
TPMS Relearn Programming
Access to AutoAuth for FCA
Bi-Directional Control
Videoscope
Battery Tester
Auto VIN
Pros
Complete diagnostic functions
Powerful processor
Extensive service functions
TPMS relearn functionality
Wider coverage including Audi and BMW
Can be used for multimedia
Cons
Not a compact scanner
IMMO services aren't universal
6. Autel Maxilink ML619
Rather than carrying a bulky tablet from vehicle to vehicle, some mechanics find it more convenient to maintain a portable scan tool on hand. Autel ML619 is basically an upgraded version of the AL619 scanner as it has more robust features and functionality.
Even though the ML619 lacks modern conveniences like wireless access and quick database updates, it is invaluable for simple diagnostic tasks like reading and clearing the DTCs.
The diagnostic tool already supports ten OBD II modes that allow users to perform on-board diagnostics
You can use this handy tool to quickly and easily test and reset your airbag, anti-lock brake, and supplemental restraint system (SRS) without ever having to leave the comfort of your seat.
Unlike other comparable diagnostic tools, which may be cumbersome and expensive, the ML619 is a compact and affordable choice that provides all the functionality you require. You can basically fix the problems that illuminate your MIL
Features
Full OBD II Functions
DTCs reading and clearing
ABS Diagnosis
SRS Diagnosis
Lifetime update
Pros
Complete OBD II functionality
Ergonomic, practical
Best value for money
Supports and guides
Reset services on a budget
Cons
Some functions aren't universal
Compatibility needs to be confirmed
7. Autel AutoLink AL519
The ML619's smaller sibling, this model can live-read and send data to a computer for later analysis and graph printing.  Though it can't compare to the MaxiLink's speed, this coveralls-friendly device would do the job just well.
Autel AL519 is generally practical and simple to use. We found that using this instrument was simple. For example, we found the numerous code translations to be quite useful, as they allowed me to immediately grasp the meaning of the text.
The tool's interface and buttons are only two examples of the many enabling features that allow it to function without a hitch.
This code reader allowed me to perform straightforward maintenance tasks without assistance. The scanner definitely saved users' money on auto repairs.
For instance, I can use the instrument to decipher the screen's data codes, update them, and even wipe them clean for future use. All of this led me to the mechanic at one time, but that's behind me now.
ML519 is an upgraded version of AL319 that can read both generic and manufacturer-specific DTCs. We especially appreciate this scanner because it has allowed me to fix a wide range of problems in my various automobiles.
This gadget is lightweight and portable because it only needs to be plugged in.
The scanner's layout is nice and simple, in our opinion. The scan tool's portable design and included extras like a case to shield the USB and wire made it easy to transport
Features
Enhanced Mode 6
CAN Diagnostic Capability
Smog Check
Battery-free operation
O2 Monitor, On-Board Monitor, Component test
Multilingual
Lifetime free updates
Pros
Complete OBDII Capability
One-click Smog check
DTC lookup library
Advanced functions
Easy to use
Good value for money
Cons
Functions aren't universally compatible
8. Autel MaxiAP AP200
With its service functions, the Autel AP200 can help you diagnose problems with your car's engine and transmission, among other systems.
It is Bluetooth-enabled and controllable via iOS and Android devices.
The Autel AP200 is a great tool for DIYers and automobile fans. Since the software only works with one vehicle at a time, it might not be the best choice for professionals. However, it's already capable of full system diagnosis.
It's important to match the front tires with the steering wheel at some point. This scanner's SAS reset function makes it simple to accomplish that.
The DTC feature on the Autel AP200 makes it easier to recognize the root causes of the problems by reading ABS and SRS-related trouble codes.
The sensor remembers the current steering angle and places it in its memory Calibration and reset are consequently easier to execute.
The scanner is also able to retrieve VIN automatically that streamlines the diagnostic process from the beginning.
The Autel AP200 can analyze TPMS information and identify problems. Tires with low pressure, slow wheel rotation, or even problematic wheel speed are among the most frequently encountered issues.
Each tire is equipped with a TPMS sensor specifically designed to detect problems. Also, after installing one or all of these stunning tires, the TPMS can be reset. AP200  would help you to perform these particular tasks.
Features
Full System Diagnostic
19 Reset Functions
AutoVIN
iPhone and Android interface
SAS Reset
TPMS Reset
BMS Reset
Oil Reset
EPB Reset
Pros
Free lifetime update
Test and repair records
AutoVIN is supported
Extensive service functions
Available for iOS and Android
Cons
Additional fees for the second car
9. Autel AutoLink AL539B
Autel AL539B is a portable, lightweight scanner with extensive diagnostic capabilities and a low learning curve. All you have to do is scan, read, and delete the DTCs.
This particular scanner allows you to perform diagnostic scans, read trouble codes, and clear stored trouble codes in your vehicle. If you've found DTCs previously, it is a great feature to have.
The OBD2 reader, OBDII code reader, and live data scanner are all included in the Autel AL539B Scanner, making it a 3-in-1 diagnostic tool. It's compatible with vehicles manufactured in 1996 or after and provides access to a wealth of data.
It's also able to read fault codes from the engine, gearbox, airbag, braking, and safety systems. Alternators, starter battery voltage, and regulators can be checked with its built-in battery tester for 12-volt batteries.
To put it simply, AL539B comes as a high-quality diagnostic tool that is also quite simple to operate. The unit's housing is made of durable plastic. The device's sides are ergonomically designed for a firm hold.
The screen is big and clear enough to read comfortably. The updated app is user-friendly, as is the accompanying documentation. If you're in the market for a scanner for personal or professional usage,  AL539B would be a robust option.
The included OBD2 cable makes it simple to connect the scanner. A USB cable is included for connecting the gadget to a computer and downloading software updates.
Features
Built-in Battery Tester Avometer for 12 Volts Batteries
Full OBDII Diagnosis
Circuit Starting & Charging Systems
Starting/Cranking Test
Full OBD II Modes
DTC Lookup
Access to VIN
Printable report
Free Lifetime Update
Pros
Extensive functionality
Reliable performance
Robust design
Service functions
Great value for money
Wide coverage
Cons
Updates only for Windows OS
Difference Between Autel MK808. vs Autel MK808TS. vs Autel MaxiSys
MS906 PRO TS
What to look for before buying
As you've seen above, Autel has tens of product lines when it comes scan and diagnostic tools. We've reviewed some products to narrow down your options but you might still wonder which is the best suitable one. Therefore, you can check our buying guide below.
Diagnostic Capability
Most Autel diagnostic tools are made for comprehensive system analysis. They allow you to inspect every conceivable aspect of your car.
This suite of diagnostic tools is ideal for retrieving data from an engine control unit (ECU), reading and clearing diagnostic trouble codes (DTCs), or performing some other tasks.
Auto mechanics and automobile enthusiasts looking for the best bang for their buck should look into Autel products, but the manufacturer has more products to explore if you can work more on the budget. Always refer back to what you actually need.
Supported protocols and Compatibility
Vehicle models manufactured in 1996 and later can be read by most Autel scanners but the compatibility should be confirmed per model.
As you might have known, auto manufacturers may use different OBD protocols like ISO, CAN, SAE, GM UART, Honda diag, and so forth.
Some of these protocols are really manufacturer-specific. At this point, you'd need to ensure whether  the corresponding scanner supports your vehicle's protocol. Contact Autel for the exact confirmation about the compatibility.
Bi-directional controls
Some of the more sophisticated Autel scanners even have bidirectional capabilities, letting you run live testing to help narrow down the source of the issue. Autel MK908P is a good option if you're on a tighter budget but still need a scanner that can perform active tests.
Coding and Programming Capability
More advanced Autel scanners can do coding and programming. Some of them may even be able to use their online coding service as well.
It should be noted that some manufacturers like BMW or Mercedes Benz would require a compatible interface for this value.
For a budget-wise option, I find the Autel MK908P to be the best value. However, you may get better functionality and overall coding and programming performance from MaxiSys Ultra and MaxiSys Elite scanners.
Advanced Service Functions
Service functions in these Autel diagnostic tools simplify servicing and resetting a variety of car systems, from oil to DPF. Ask yourself whether you need those functions or not. If you need them, consider how many functions you actually need.
It's important to remember that the pricing of these items varies considerably based on the number of extra features they offer.
For budget-wise options, higher-tier MaxiCom scanners like MK908P already have these functions. Otherwise, you can explore more products in MaxiSys Elite and MaxiSys Ultra categories.
Pricing
More features and functionalities reasonably come with higher pricing. You can work on your budget to get the best-valued product from Autel.
After checking boxes of features and functionalities, you'd have narrowed options in a certain price range.
At this point, you should be left with three or four Autel products. With all the basic requirements covered, you can now choose the best-priced product. While pricing is important, it's essential to get the Autel scanner that you actually need.
FAQs
What is the difference between MaxiCOM and MaxiSys?
The main difference between MaxiCOM and MaxiSys scanners is their screen. Both come with LED displays but MaxiCOM scanners typically have larger screens than comparable MaxiSys scanners.
For example, MaxiCOM MK908P has a 10.1-inch display while MaxiSys MS908 has a slightly smaller screen at 9.7 inches.
What is the difference between Autel MS906BT and MK906BT?
The software and capabilities of both the Autel MaxiCOM MK906BT and the Autel MaxiSys MS906BT are identical. Therefore, the most notable distinction is seen in their respective hardware and look.
Who does manufacture Autel?
An automotive intelligence specialist headquartered in China, Autel Intelligent Technology Corp., Ltd manufactures Autel products.   The Company is engaged in the design, engineering, production, distribution, and servicing of automotive electronic components and intelligent diagnostics, detection, and analysis systems.
What is the difference between ECU coding and ECU programming?
In terms of auto diagnostic, coding and programming are actually different. In contrast to programming, which entails creating a program which can be run on a computer to produce the desired results, coding only entails interpreting and rewriting codes between languages.
What does the Autel subscription do?
By subscribing to Autel, you may cut down on costly device repairs and downtime for your business. You'll have access to the newest features and capabilities as they become available from Autel, as well as wider support for the most up-to-date makes and models of vehicles.
Does Autel have wiring diagrams?
The Autel scanner's database gives specialists access to an extensive amount of repair data, including step-by-step instructions for repairs, color-coded diagrams of wiring, and more.
Are Autel scan tools any good?
For the price, you can obtain an auto scanner which can scan and detect practically every module in a vehicle, including the ABS and SRS, and it can even program keys and reset service lights. They have a wide range of products, from beginners' code readers to dealership-level diagnostic tools.
Which Autel scan tool is the best?
Autel offers cost-effective product options when compared to other high-end scan tools available on the market. The Autel MaxiSys and MaxiCom have attained top-notch status in both their software and hardware, and it is the product that is most popular among experts and repair shops.
Final Words
If you scan or diagnose your vehicle with the right tool, you can save time and energy. For any automobile owner or mechanic, no matter their skill level or financial situation, Autel Tech's product lines have everything you need.
It's very important to choose Autel scanners with features that correspond to your level of expertise in the field, making it simple to accomplish your goals.
In the end, you should choose a scanner that supports your objectives whether you're a curious DIY or even a professional mechanic.
Generally speaking, Autolink products are the Best Autel Scanner for novice mechanics with limited requirements. If you're looking for more advanced functionalities and features, the products of MaxiSys and MaxiCom could be on your list.