MUCAR Car Scanner CS4 is an OBD2 Scanner device that can help you to diagnose your vehicle data without the help of any expert hand directly. It is loaded with tons of features, and its premium build quality will make anyone need this.
It is a very small and handy device to measure and analyze oil tanks, exhaust motors, ignition coils, ABS, SRS, and many other compatibility issues.
The product is based on an android system containing professional diagnostic and maintenance software. It also has OBD/EOBD standard protocol diagnosis.
MUCAR car scanner CS4 OBD2 scanner review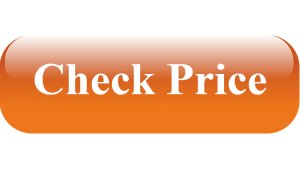 Features
CPU: MUCAR CS4 has an MT6580 CORTEX-A7 1.3GHz Quad-Core processor helping it in fast and smooth operation.
Operating System: The device is based on Android OS for easy operation.
Display: It has a 5 Inches MIPI LCD Display with a resolution of 480 x 854 for sharp and clear GUI.
USB: For universal compatibility, there is one type C port that is easily available.
Wi-Fi: It is provided with 802.11b/g/n 2.4 GHz Wi-Fi for better connectivity.
Battery: It has a standard 3.7V / 600mAH Li-Polymer battery.
Memory: MUCAR CS4 has 8GB EMMC/1GB DDR3 as memory.
TF Card: The device is SDHC High-Speed Card supported.
Power Input: You must input 12V through OBD or 5V through type C as power/charging input.
Pros
Android user interface
Cheap considering its offerings
Android user interface
Cons
Doesn't support cards
Don't work for some vehicles, especially the old models
Why Use MUCAR Car Scanner CS4?
You can diagnose and remove ABS, SRS, ECM, and TCM system errors.
You can use screen shortcuts for ease of operation. It can be done using the I/M key.
You can generate a QR code and scan it through your smartphone and see all the data in your hand.
You will also get a lifetime free update in your MUCAR CS4.
Diagnosing ABS data isn't an easy manual task. You have to inspect all the brake components visually and retrieve ABS codes to find out the problems. MUCAR CS4 can do that for you automatically.
SRS stands for "Safety Restraint System." Control modules, impact sensors, and even airbags are included in this system. The device can check every parameter of these and ensure your safety.
MUCAR CS4 supports component data, live data, O2 sensor test, etc. It can find out problems and fix error codes. Engine systems can be easily diagnosed by it. The job can be done by ECU obd2 port.
The engine speed and the speed of the wheel aren't always the same. The auto transmission system coordinates these two to ensure the best out of your car.
MUCAR CS4 can retrieve live data and read or remove error codes from the Auto transmission system.
Main Features
The main features of a MUCAR CS4 device are reading codes, data streaming, read live data stream, on-board monitor set, component test, view freeze frame data, I/M readiness status, O2 sensor test, etc.
There are 4 reset services that are lifetime free, but in total, 28 reset services are supported by MUCAR CS4, most of which are paid. Here is a list of them all –
Oil Lamp Reset Service
BAT battery service
SAS Steering Angel Sensor Reset
EPB Electronic Park Brake Reset
PDF Diesel Particulate Filter Reset
TPMS Tire Pressure Monitoring System Reset
Sunroof Reset
IMMO Key Programming
ABS Bleeding
How MUCAR CS4 Is Different From MUCAR CS2 & MUCAR CS6 ?
How to Use MUCAR CSE Scan Tool?
Attach your OBD port to your car.
Boot up the device.
Go to scan and select your car model.
You will find 2 options: "Automatically Scan" & "Manually Scan."
Select "Automatically Scan," and you will see the necessary basic information about your car like, VIN (Vehicle Identification Number), Mileage, Development Code, etc.
Personal Experience
The device is handy to use. It looks basically like a customized Android tablet with some special features for the purpose it is built. The 5" IPS display is made of glass instead of plastic, giving the thing a plus point. But the absence of any physical button might be a problem for somebody.
The Wi-Fi connectivity is stable enough to keep the firmware up-to-date. The four features mentioned above can be used for free, but if you want to use additional features like ABS bleeding, you need to purchase from the store for $29.95 a year.
The price might look high. But there is a point system in the device. If you check in every day through Wi-Fi and visit the store, you will get 1 point each costs $1 every 3 days. And if you can wait for around 3 months to collect 30 points, then you can basically buy one feature for free.
The device has so many features, and all of them aren't compatible with every vehicle. For example, It was tested in a Chevy Blazer of 2001, and most of the advanced features don't work for it. So one should check first before properly using it.
Even though using it with a comparatively old vehicle, it was able to identify a few error codes and also was able to fix those.
The most interesting thing was we could see live data and even freeze frame data for ease of analysis. We can even print out reports using the device.
It was set to show live data for all cylinders and their history. The 3 and 6 were misfiring with high counts. We can save the data and send to anyone like the customer if you are a mechanic or to your own e-mail.
There are a type C port and a SD card slot protected with dust cover. The type C is there to connect printer, scanner etc. The SD card slot was tested with a 64GB SD card but for any unknown reason it wasn't showing up in the device.
This could be a problem with the unit tested or maybe it has a limit of capacity which the device supports. The packaging was good and premium but there is absence of any case for the protection which would be a better thing to consider rather than the packaging.
Other than all these downsides as a device for a mechanic or a general user for diagnosing vehicles it does its job perfectly.
FAQs
Can I change the language of MUCAR CS4 to French?
Yes, MUCAR CS4 supports 8 different languages, which includes English, French, Spanish, Russian, Italian, German, Portuguese, Japanese.
How long will I get software update?
You will get lifetime software update on the device and download that through built-in Wi-Fi.
How to take a screenshot?
You will find a floating icon to capture screen. By tapping it the screenshot will be saved into file module.
Why am I unable to connect to my vehicle?
Check the diagnostic socket and ignition switch. Try to open and reconnect.
Is there any way to get an additional feature for free?
You can collect point of worth $30 and use that to get a feature for free for a year. Check above for detail.
Final Word
Overall MUCAR CS4 is a great scanning device. It is also not so expensive. You can diagnose your car with this device so easily without going to any mechanic.
Even for the professionals it is a handy tool for the ease of their job. Within the price around $200 considering the accuracy and usability this is one of the best available in the market.