FOXWELL is undoubtedly one of the most recognized auto scanner manufacturers with tens to hundreds of different products in this category. They're in a wider range of pricing where you can find entry-level to dealership-level auto scanners.
The big question is: what is the Best Foxwell Scanner to buy? It's a tough task even for DIY mechanics who have been fixing their own cars for a while. In this article, we'd have a look at some types of FOXWELL scanners, the best products, and a buying guide that you can use as a reference.
Informative Queries
Before we continue with specific products from FOXWELL, we better have a look at the generic types of FOXWELL scanners. We're not trying to dissect them into the price range but "categorization" from the manufacturer instead.
Types of FOXWELL Scanners / Auto Scan Tools
There are at least three major types or categories of FOXWELL scanners available in the market. You can visit obdcore.com for more information about the auto scan tool.
The models themselves are abundant, but you can definitely get a generic overview by learning the categories to start with your research.
1. Basic NT Series: Reading The DTCs
DIYers just starting out and curious weekend mechanics will find the FOXWELL NT series to be helpful and valuable. They make it easy for them to scan for and delete malfunctioning codes or known as DTCs.The price-to-quality ratio of these scanners is unmatched.
The FOXWELL NT series was made with both aspiring professionals and experienced home mechanics in mind. FOXWELL NT201 is the cheapest option, so we suggest DIYers get that instead.
FOXWELL NT-series scanners are ideal for your automobile, light truck, minivan, MPV, SUV, and other cars.
2. NT Series: Servicing Becomes Possible
Among diagnostic and scanning instruments, the FOXWELL NT series stands out for its superior diagnostic and service-specific capabilities for many types of vehicles.
The latest models of vehicles, SUVs, minivans and light-duty trucks from manufacturers all over the world are generally compatible with the NT series scanners.
Auto maintenance and repair practitioners will find these scanners indispensable. Because of its low price, FOXWELL NT630 Plus is our top pick for DIY auto repair enthusiasts and novices that require more than just a code reader.
3. GT Series: The Professional Ones
The FOXWELL GT-series offers a variety of professional-grade scan and diagnostic instruments for both experienced do-it-yourselfers DIYers and certified mechanics.
Most modern automobiles, SUVs, light trucks, or minivans are OBD2 compliant, and the FOXWELL GT series scanners can handle all of these vehicles with ease.
The diagnostic and service capabilities of these devices are highly sophisticated. These include turning off the brakes, resetting the service indicator, and shifting gears in a vehicle.
Professional mechanics and experienced DIYers who need high-end diagnostic equipment will find what they need here. It's safe to assume that any of them could do the job flawlessly.
There are cheaper options, but the FOXWELL GT80 Plus is a comprehensive tool that has practically all of the features an auto mechanic may require. The FOXWELL GT60 Plus may be less expensive but lacks advanced features like key coding and TPMS programming.
Top 9 best Foxwell scanner reviews
1. FOXWELL GT60 professional obd2 scanner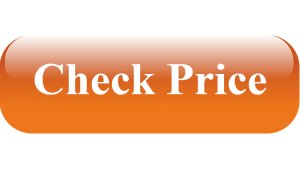 Foxwell GT60 or B07WK1XFZL looks straightforward. It's for mechanics, not style. Because anything can happen in a garage, a bulkier build helps. It protects the scanner from accidental drops. The dark color hides oil stains on mechanics' hands. Lightweight and rigid, it's easy to grasp with one hand.
Each system includes connections to connect to your car's computer. WiFi lets you backup tablet scans. You can utilize wifi to perform maintenance and your system's program updates.
Foxwell GT60 tests 18 service tasks. It checks the vehicle's electrical and mechanical sensors. Your car will alert you quickly if there's a problem. With the right link, outcomes are instant. You can correct an issue before it gets too big.
Real-time data fixes your car. If you need more time to repair something and work on particular spots for a while, this freeze frame function is an exceptional feature.  The 7-inch screen is large enough to read without squinting.
Foxwell GT60 can restore your car's digital components. You can toggle several car indicators. The system calibrates the steering angle sensor. Reset oil sensor lights. Your vehicle's alignment is now easy to test.
The diagnostic setting for throttle alignment affects vehicle acceleration. Throttle sensors can address the problem. These processes took hours but now you only take minutes with this scanner.
Features
OE Full System OBD
Non-stop technical Support
Complete OBDII test modes
Comprehensive coverage
Helpful Additional Service Functions
Dealership-level Reset Services
4 in 1 Live Data Record & Playback
Pros
Complete functions
Extensive service functions
Wide coverage
Reliable OBDII performance
All system capability
Upgrade and update support
Cons
Additional functions aren't universal
2. FOXWELL NT201 obd2 scanner
FOXWELL NT201 can perform all of the operations listed for OBD2 scanners. It has a bright 2.4-inch color display and sturdy orange housing. Because of their size, the buttons are easily accessible even with gloves on. There's also a button for immediate I/M ready.
The connection that connects to the OBD2 port is 2.5 feet long. Although the extension cord is for sale, some users may find it to be too short. There is no need for a battery or charging. The scanner is powered by the OBD2 port. A variety of languages are supported.
The scanner comes with a manual and a USB cable for firmware updates. You can take as much time as you need to acquire Windows operating system upgrades, and both versions are supported.
You can take as much time as you need to acquire Windows operating system upgrades, and both versions are supported. Some consumers have claimed that the directions are unclear, so proceed with caution. You should probably visit the Foxwell website for valid information.
The NT201 scanner, like all Foxwell devices, comes with a 12-month warranty. This could be a great deal for your investment in an OBD2 scanner.
Features
OBD2
SMOG Check
On-board Monitor Test
Live Data
One-Click I/M Readiness
Auto VIN
O2  Sensor Test
Pros
Wider coverage
Complete OBD2 Functions
Supporting SMOG and MIL check
Comprehensive Tests
DTC presentations and reviews
Cons
Need a specific model confirmation before buying
Cable is a little bit short
3. FOXWELL NT630 Plus Obd2 Scanner
If you're looking for value, the Foxwell NT630 Plus should be on your list. The gadget is compact in size but rich in features, such as the ability to read the ABS system, read and reset DTCs, check the MIL, and graph live data. These features can provide accurate information.
The state-of-the-art technology embedded in the tool paves the way for a quick diagnosis of car problems. There is no need to waste money on trips to repair shops. The car's problems can be more narrowly addressed thanks to the device's diagnostic abilities.
The FOXWELL NT630 Plus's efficacy has been attested to by its many satisfied customers. This diagnostic device can accurately test the ABS, MIL, PCM, navigation, steering wheel, and other operations of the car. The OBD2 scanning equipment you use must be reliable, durable, and sturdy.
The FOXWELL NT630's body is constructed from premium-grade plastic that will keep your device running smoothly for a longer time. You might put off getting a new scanner if you anticipate using your current companion for an extended period of time.
You need a gadget that can stay up with technology advancements if you want to optimally perform diagnostics and get the best possible results. This particular scanner allows you to keep peace of mind even when using it for harder work.
Features
4-System Diagnosis
Active Test
ABS Auto Bleed
SAS Calibration
Lifetime update
Live Data & Freeze Frame Data
Auto VIN
SMOG Check
Pros
Cost-effective
Bi-directional communication
Complete functionality
Best value for money
Ergonomic and handy
Quick setup and operation
Cons
Auto bleed works on specific models
Some limitations
Need specific instructions
4. FOXWELL NT510 Elite
This FOXWELL car scanner has all the basics as well as adaptive capability that adjusts to your individual driving style. Supported services include reading error codes or DTCs, resetting services, and more.
The Foxwell NT510 Elite with ASIN B016ZCUSE4 was manufactured with the needs of professionals in mind. However, its user interface is far more approachable to those with limited scanning experience.
The NT510 Elite fits comfortably in the palm of your hand and feels like a hand extension. The scanner's one-handed operation means it can be used in tandem with other tasks.
The NT510 Elite is an effective tool that prioritizes the needs of the user during its development, with the potential to cut down significantly on the cost of labor and analysis.
Foxwell NT510 Elite works with both OBD1 and OBD2 compliant vehicles. Like any other OBD2 Scanner, the NT510 Elite is compatible with OBD1 vehicles. Additionally, it can read diagnostic issue codes for vehicles made in 1996 or later, while its more advanced functions work perfectly on automobiles made in 2015 or newer.
The NT510 Elite is feature-complete, since it can perform live diagnostic, remove, and erase codes. This is due to its extensive use of several types of DTCs. The NT510 Elite is equipped with top-shelf features like flexible coding, programmability, and actuators.
The software's reliability is enhanced by the fact that it supports up to five vehicles. You can easily find and install the brand-specific software on your car after purchasing it to ensure the compatibility and optimize the functionality.
Features
31+ Reset Functions
10 OBD II Models
Bi-Directional Test
Auto VIN
Reporting
Service Resets
Battery Registrations
Lifetime free update
Pros
Complete OBD II functions
Valuable additional functions and features
No subscriptions
Wide coverage
Best value for money
Cost-effective operation
Cons
Not supported in iOS
Only supports
5. FOXWELL NT510 for BMW
Foxwell NT510 supports ABS bleeding, extensive service resets, DPF regeneration, TPS, BCM, configuration, and so forth. Most importantly,  it comes preloaded with BMW software that differs it from the generic NT510 or other comparable scanners.
This particular scanner has become a popular OBD II device among BMW car owners. This is an OBD II scanner built for serious use. The scanner is unparalleled in its ability to read and erase the complex codes used by BMW's primary systems. To a large extent, you can save costly trips to the mechanic by using this device. It also supports Rolls Royce pretty well.
The superior FOXWELL NT510 scanner is capable of reading and erasing vehicle codes with a speedy diagnosis. In addition, it is a quick and effective instrument. It covers the engine, SRS, Transmission, DISA, SAS, and so forth. All systems can be scanned with this OBD II scanner.
To clearly show you real-time information, the FOXWELL NT510 Elite OBD II scanner has a vivid color screen. As an added bonus, this tool's interface is well-organized and straightforward to use.
The polycarbonate material used to construct this tool is of the highest quality, ensuring its durability and longevity. The NT510 scanner is also incredibly comfortable to hold because of its sleek design.
Furthermore, the software on this scanner is upgradable. The OBD test modes are supported by this scanner number 10. All in all, the NT510 Elite is a high-quality OBD II scanner that provides all the information you need. You should give the Foxwell NT510 a shot if you own a BMW.
Features
Full car system diagnostics
Maintenance services
10 OBD Test modes
TPMS Reset/Programming
SAS Calibration
DPF Regeneration
Bi-directional Test
Live Data Graphing
Pros
BMW compatibility
Complete OBD II functions
Extensive maintenance services
Best value for money
Excellent data presentation
Overall reliable performance
Cons
Specific BMW car compatibility still need to be confirmed
Running slower than expected
6. FOXWELL NT624 Elite Obd2 Scanner
FOXWELL NT624 Elite is a powerful and portable tool that provides support for comprehensive service functions and extensive vehicle coverage. It offers a lightning-fast, practical auto diagnostic operation with complete OBD2 capabilities plus other vehicle services for streamlined diagnostics.
All of the buttons are quick to react, and their icons are big and clear. This will make navigating the menu easy and quick. There's a simple click-and-go process for identifying cars on the gadget. You'll be able to pinpoint the year, manufacturer, and model with the help of the VIN.
No batteries are needed for this gadget. Once attached to the onboard diagnostic (OBD) connection, it is powered directly by the vehicle. A memory card is provided so that information can be saved for later use.
The OBD2 scanner has everything built in that you need to hook up to your car. Simply attach the scanner's provided cable to the vehicle's on-board diagnostics (OBD) connector (under the dashboard). Automatic activation means you can start using the device immediately.
The tests can be run without a smartphone or computer, but you can remove the storage and connect it to a PC if desired.  The network compatibility of the NT624 Elite will not be a problem.
You may easily do diagnostics more comfortably thanks to the lengthy cable. The scanner is the ideal portable scanner at under two pounds. The color backlit display makes it easy to view and navigate through real-time data.
Exceptional diagnostic capabilities are supported on the FOXWELL NT624 Elite scanner. You can use the scanner's support for various system tests to narrow down the source of the CEL.
Features
Complete OBD II
Service and Maintenance Functions
DTC Library
Live Data Stream
Auto VIN
Permanent online update
Pros
More Special Functions
Reliable OBD II operations
Maintenance services
Extensive test options
Supporting more than 64 auto brands
Calibrations and adaptations
Cons
No bi-directional capability yet
7. FOXWELL NT809 Advance Obd2 Scanner
When looking for professional-grade scanning solutions, the Foxwell NT908 could be a great choice. Because it is the cheapest option, they use it to examine the cause of the illuminating check engine light.
Foxwell NT809 is a popular gadget because of its advanced reset features and injector coding capacity. The Foxwell NT809 is the finest option if you need a high-end OBD scanner.
If you're looking for a smarter, faster, and more accurate diagnostic tool, go no further than the Foxwell NT809 to help you out with your work. To maximize its benefits, it comes with 28 different reset options.
The device is built with complete OBD2 capabilities, letting you perform any and all necessary system diagnostics. There are 10 OBD2 functions, and you won't find any of them in regular scanners.  As a result, the Foxwell NT908's complete OBD II functions a selling point for expert mechanics who want to keep it at the top of their list.
Features
4 system diagnostic
Active test
30+ reset functions
7-inch touchscreen
4 in 1 live data graph
Android OS Support
Pros
Complete OBD II functions
Professional grade
Precise diagnostic performance
Broader vehicle coverage
Bi-directional communication supported
Large screen for better presentation
Fast Wi-Fi operation & Responsive screen
Cons
Still need to confirm the compatibility
A little bit slow scanning performance and update
8. FOXWELL NT716 Obd2 Scanner Review
The recently designed FOXWELL NT716 diagnostic scanner runs on the Android OS.
It provides mechanics and car enthusiasts with a quick and inexpensive method to pinpoint problems with the engine, transmission, anti-lock brakes (ABS), and airbags on major makes of automobiles from the United States, Asia, and Europe.
It helps with 4 different systems and 6 different reset services. It supports multiple languages that extend the usage for different car models.
Combining the PID plots, the NT716 allows for a simple and clear diagnosis. In addition to that, it is capable of supporting common service functions including bleeding your ABS.
Touchscreen operation is supported with a 5.5-inch TFT Capacitive LCD that provides flexibility and better overall visuals. Provides a diagnosis report that you can eventually share and print to improve the result and support the applicable solutions.
FOXWELL NT716 comes with exceptional compatibility with Google's Android 9.0 operating system. With just one touch, you can perform updates via Wi-Fi. Furthermore, NT716 support remote devices and applications
Features
10 OBD Module Function
Four System Diagnostic Capability
ABS Bleeding
EPB Reset
Oil Reset
SAS Reset
Throttle Matching
TPMS Reset
4in-1 Multi-Graphs
Auto VIN
Diagnostic Feedback
Wireless Print
Pros
Easy operation and control
More convenient update
Bigger memory & Broader coverage
Big touchscreen & Scanning to reporting
Best value for money
Cons
Lack of technical support
Not user-friendly enough
9. FOXWELL NT604 Elite Obd2 Scanner
Foxwell NT604 Elite scanner is an affordable lightweight diagnostic tool that can check the engine, ABS, transmission and SRS system, in addition to all other OBD2 systems. By pinpointing problems with the engine's ignition, air-to-fuel ratio, or fuel injection the scanner facilitates energy conservation and decreases emissions.
NT604 scanner may examine real-time data to determine the root causes if your vehicle is skittish or shows steering problems. Foxwell NT604 is able to scan all electrical parameters to determine the health status of your vehicle's SRS, which includes the airbags, the PCM, and those impact sensors.
Diagnostic Trouble Codes (DTCs) can be read, erased, and reset with this device's scanner. By relaying commands from the scanner, the component test verifies the functionality of selected auto parts. After fixing the problems, you can turn off the check engine light.
Among this scanner's many amazing qualities are its I/M readiness status display and component test capabilities. The vehicle's readiness status indicates whether or not all of the vehicle's emissions-related systems are up to par and prepared for routine inspection and servicing.
This OBD2 scanner is an excellent option if you want to save money by diagnosing automotive problems on your own rather than taking it to a repair facility. This remarkable scanner can quickly scan and detect issues with your car, allowing you to get to the bottom of any problem causing the issue in no time.
Features
4 System Diagnostic
6  Common Reset Functions
10 OBD Modules Function
4 in 1 Live Data Graph
Android 9.0
Free Lifetime Software Update
Pros
A newer version of hardware and software
Dealership-level performance
Complete diagnostic capability
Broad vehicle coverage
Bigger memory and faster processor
Best Value for Money
Cons
Lack of technical/customer support
ABS bleeding isn't automatic
Difference Between Foxwell GT60 Vs. NT716 Vs. NT809
What to looks before buying a Foxwell scanner
It could be difficult to choose the best scanner due to the wide variety of products on the market. In the same way that we take our time selecting our favorite items, we should give serious consideration to which OBD2 scanner will meet our demands.
Numerous FOXWELL scanners are available, each with its own set of features. How do you choose a FOXWELL scanner? Consider these factors below.
What You Want to Obtain 
You should have a clear idea of your OBD2 scanner's intended use. A simple OBD2 scanner that reads and clears trouble codes would suffice, but if you need to reprogram your car's electronic control unit (ECU), you'll need more advanced scan equipment.
Some FOXWELL scanners also come with service functions or even dealership-level special functions and active test capability with bi-directional communication.
The Compatibility with Your Car
Make sure the OBD2 scanner you buy is compatible with your car's OBD2 port. If your vehicle was built between 1996 and now, for example, you can rest assured that the OBD-II scanner will work with it. An OBD-I scanner is required for vehicles manufactured prior to 1996.
However, not all OBD2 scanners are compatible with all makes and models of automobiles; some function exclusively with domestically produced vehicles, while others are only compatible with those from Asia or Europe. Some auto brands or models even require their own pre-installed software.
Different OBD2 scanners may perform better in trucks than in passenger automobiles. You shouldn't have to buy two OBD2 scanners if you own both of these vehicles, but you should check to make sure your scanner is compatible with both before making a purchase.
Interface and Connectivity
Having the ability to connect to an Android and/or iOS app and view error messages and their resolutions is a huge time saver. In addition, some programs will provide you with a lesson on how to fix the issue.
Connecting your mobile device to your vehicle is limited to either Bluetooth or Wi-Fi. The former is superior in iOS devices, while the latter excels in Android. Either way, they not only offer wireless connectivity that improves the flexibility but also the interface for operating the scanner itself.
Handling of Data and Information
As soon as the scanner receives new database updates, the processing of information begins. In order to make sure your scanner can pick up on DTCs or error codes and deal with them correctly, that is crucial. You won't need to hire an expensive mechanic, saving you both time and money.
Pricing
In the end, you can only buy the scan tool within your budget after considering the benefits you can obtain from an FOXWELL scanner. The good news is that FOXWELL has a wide price range for their products. You can always get the best suitable scanner within your budget from the manufacturer if you do your research properly.
However, it should be noted that pricing shouldn't compromise what you need from a scanner. If you really need more advanced scanners which are consequently more expensive, you better work on your budget again instead of purchasing unsuitable scan tools.
FAQs
Where are Foxwell scanners manufactured?
Its global reach is supported by offices in New York, Beijing, Sydney, and London. In general, their products are manufactured in their facility in China including the entry-level and professional scanners. The FOXWELL scanners you purchase online are likely made in China.
What does bidirectional mean on a scanner?
Many varieties of scanners exist now, but the most recent addition is a two-way model. A dual-use scanner, as suggested by its moniker, can both read DTCs and send commands. When it has the bi-directional capability, the scanner can issue directives to the car, which it will then carry out.
What about FOXWELL software updates?
The software for Foxwell auto scanners is guaranteed to be updated for three years for free. Software and firmware updates for the more complex models are always free.
How to activate or register an FOXWELL scanner?
Please follow these steps:
To sign in, please visit www.foxwelltech.us and click the "Sign in" button.
Just log in to your Foxwell account and you'll be taken straight to the Member Center.
In order to activate your scanner, go to the Member Center, click New Registration in the top right corner, enter the serial number, and then click the Submit button.
Is the FOXWELL scanner any good?
Scanners and auto diagnostic products have been a staple of FOXWELL's industry for quite some time, and the company has a solid track record of manufacturing reliable products at reasonable prices. One of the best things about owning a scanner is that many of the FOXWELL products could be cheaper than a single quote from an auto shop.
This is the first time I use the FOXWELL scan tool. Will I understand it?
Yes. Foxwell provides affordable, straightforward, and simple scanners for beginners. It has specialized or dealership-level diagnostic software that can be accessed after sufficient training.
Final Words
Now, you know what's the Best Foxwell Scanner for you to choose. You can find either DIY or dealership scanner products from FOXWELL. Choosing the right scanner is very important so you need to consider the functionality, compatibility, performance, and pricing.
Please visit obscure.com for further information about the auto scanner. You can use our guide above to get the best suitable product whether you're a weekend mechanic or a professional DIYer.