Are you looking for an advanced diagnostic scanner that can help you troubleshoot problems with your car? If so, the Autel Maxisys ms906bt may be the perfect tool for you. This scanner is capable of diagnosing and repairing issues with cars and trucks.
It offers an Android operating system, digital inspection camera, oil maintenance minder system, and ECU coding with multiple diagnostic and repair tips. The wireless diagnostic tool comes with professional mechanics for continuous operation.
This scanner offers superior performance and flexibility, making it perfect for technicians who need to work on a wide range of vehicles. Let's discuss the features in detail!
Autel Maxisys MS906BT Diagnostic Tool Review
If you're looking for a top-of-the-line diagnostic tool, look no further than the Autel Maxisys MS906BT! This powerful device is perfect for technicians and DIYers alike, providing unparalleled engine data and diagnostic access.
The MS906BT makes it easy to keep your car running in top condition with its Bluetooth capabilities.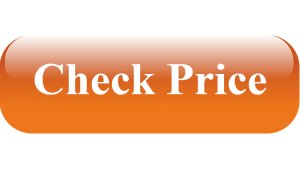 It's capable of diagnosing and repairing a wide variety of problems with just the click of a button. Whether you're a professional mechanic or just someone who likes to work on your car, this tool is perfect for you.
With its user-friendly interface and wide array of features, the Autel Maxisys MS906BT Diagnostic Tool is sure to make your life easier.
With its fast data logging and analysis capabilities, you can get your car fixed quickly and accurately. It features powerful diagnostics, comprehensive TPMS functionality, rapid data logging and analysis, extensive vehicle coverage, and wireless Bluetooth communication. Plus, the electronic parking brake is a beneficial feature.
Pros
Works for scanning and clearing DTC's on ALL modules.
Reads and clears ABS codes, airbag data (SRS), and transmission data (TFT) as well as TPMS (TPWS).
Ability to update the tool with a larger hard drive
Has Bluetooth for wireless phone connection.
Ability to bypass modules as well as do adaptations for some modules.
Cons
Less intuitive than Autel's previous scans tools
Cannot do live data on many modules, such as the engine control unit (ECU)
Main Features
The Autel Maxisys MS906BT is a diagnostic tool that can help you troubleshoot problems with your car. Let's discuss the main features in detail!
1. Read and clear code 
It comes with a read and clear mode for efficiency. It can read clear codes to maintain your car. It also has live data, actuation, graphing, special functions, etc.
It can read engine codes. If you want to get rid of them, you need to erase them with the help of this equipment. It has 60+ points of diagnosis. An intuitive user interface and smart Autovin technology help freeze frame data for interactive data logging.
2. Live data transmission
The Autel Maxisys is the only end-to-end solution for both technicians and DIYers. It is feature-rich, easy to use, and intuitive.
In addition, it covers a broad range of technologies, from basic modules such as the TPMS System to luxury vehicles like Rolls Royce. The live data transmission is one of the key features that differentiate Autel Maxisys from other scanners.
The live data capability will significantly enhance your diagnostic efficiency by monitoring engine sensor output signals while you are driving in real-time.
3. Compatibility
The scanner is compatible with all of the latest fast charge protocols, including Qualcomm QC 3.0, MediaTek's PumpExpress+, and USB Battery Charging standards 1.2 & 2.0. As well as support, it has many DCP (Direct Charge Port) modes for charging your device with our MS906BT diagnostic tool.
4. ABS
With the ABS option, the ABS system of the vehicle under test is displayed. This option is available for most vehicles built after 1996. "ABS" can also mean "automated brake systems."
The process of controlling a vehicle's brakes using devices that detect when one or more wheels are about to lock up and automatically apply the brake lightly, thus keeping the wheel from skidding.
The ABS calculates how much braking pressure should be used for each wheel so that each loses just enough speed to avoid locking without exceeding the threshold at which the locking of the wheels begins.
5. SRS
The SRS technology uses the seat belt buckle switch, occupant weight sensors in the vehicle seat, and safety belt tension sensor to determine if occupants are properly restrained.
When properly installed, Autel's safety belt reminder feature is designed to help increase the chance of safety belt use by reminding occupants when they are not buckled up before or during a collision.
6. Wireless Accurate Diagnosis
The accurate wireless diagnosis can work with Apple and Android mobile phones. In order to provide customers with comfortable and high-quality service,
The MaxiSys offers a wireless connection of your smartphone and diagnostic tool via Bluetooth or wifi (optional). You can quickly share the saved vehicle data in memory on your phone and access all kinds of information.
7. Large Display 
The large display features a standard backlit LCD screen and is easy to read. It can be navigated with the control knob, enabling you to switch between menus and screens easily. Maxisys MS906BT also supports touchscreen input for added convenience.
Maxisys MS906BT supports customizable background graphics and vehicle images (where applicable), making it easy to use.
8. Adequate Connectivity
Maxisys MS906BT supports wireless or wired connections with your PC or laptop, meaning that you can perform updates and diagnose alerts without the need for an OBD2 cable.
The system detects your vehicle's requirements and adjusts accordingly when connected wirelessly, ensuring fast connection speeds and minimal input time.
Advanced features
This diagnostic tool is ideal for DIY customers looking for something more advanced than the traditional scan tools. The advanced features include:
1. Advanced ECU coding
The tool incorporates updated ECU coding and programming functions to provide the most efficient and accurate functioning.
The Autel MaxiSys MS906BT Diagnostic Tool provides complete system diagnosis through built-in readers for ABS, SRS, EPB, and transmission systems. In addition to all standard functions including check control, resetting the oil service light, programming keys and many more.
2.  Oil Reset Service
It offers versatile oil reset services, including oil life reset, engine oil level, quality reset, service interval reset, etc. The Oil Life Reset function allows you to check the current vehicle mileage and the calibration values of Oil Life Remaining so that you can easily calculate when to change the engine oil.
3. Steering Angle Sensor
With steering angle sensor, measures the angle between the vehicle's tire and road surface, then sends that data to the ABS/ESP system as a part of the anti-lock brake or traction control operation.
If there is a problem with your steering angle sensor, you may begin to notice it when braking at high speeds, making sharp turns, cornering, or even during the acceleration.
4. Tire Pressure Monitoring System programming
It helps to monitor tire pressure and can tell you when your tires are underinflated or overinflated. If tires lose too much air pressure, they create more friction against the roadway, which causes higher fuel consumption.
On the other side of the coin, under-inflated tires can lose their ability to grip the road, leading to dangerous consequences.
5. Software and updates
The Autel Maxisys MS906BT diagnostic tool has software and updates available online. Updates are available to purchase from the Autel website. Updates include new features, bug fixes, and diagnostic updates. The cost of updates varies from time to time so it is best to check the website.
The best feature of the Autel Maxisys MS906BT is that it supports updates. Updates are not expensive and help avoid obsolescence. The professional automotive diagnostic scanners include actuation tests for better functioning.
key difference between Autel MaxiSYS MS906BT and MaxiCOM MK906BT
There are two types of the key difference between Autel MaxiSYS MS906BT and MaxiCOM MK906BT.
Package
Autoel MaxiSys MS906BT is RM2299 (Free 1 unit screen protector included in the package), whereas Autoel MaxiCom MK906BT is RM2099 (No free accessory included).
Maxisys MS906BT is not compatible with old 903/MS908; whereas MaxiCom MK906BT is compatible with both the 903/MS908 and 906 series (including Bluetooth scanners).
Besides this, Autoel MaxiSys MS906BT supports wifi connection, whereas Autoel MaxiCom MK906BT does not support wifi connection.
Autel MaxiSYS MS906BT contains both OBDII and Professional Diagnostic Software while Autoel MaxiCom MK906BT does not have Pro-scan Diagnostic Software.
Maxisys comes complete with all the hardware, software, and accessories required to provide 2-in-1 solutions for both technicians, working on either light or heavy-duty vehicles. Autoel MaxiCom MK906BT currently comes equipped with a PDA and a Bluetooth Scan Tool.
FAQ
Can the Autel MS906BT program keys?
Yes, the Autel MS906BT can program keys with an OBD2 port. It doesn't require extra equipment or parts. We have done it multiple times on different vehicles with no problems, and success is guaranteed by following our tips below. It can only read and erase the information stored in keys.
Can the Autel MS906BT clear codes and turn off the MIL?
You can do it by following this process: Turn on the ignition to access service codes. Next, select "Automatic" with your thumb wheel, then press "OK." On the left side of your Reader is a menu option for resetting service lights.
Press "OK," select the desired code, and press the thumb wheel again to reset it. An easier way is to select "Clear Codes" on the main menu for this operation.
Can the Autel MS906BT read manufacturer information?
Yes, the Autel MS906BT is able to provide complete manufacturer information. You can also find exact part numbers for exact replacement parts.
How do Bluetooth-connected scan tools work with smartphones?
Bluetooth-connected devices are paired with your phone before you go to work. Once paired, the Bluetooth connection has been established and no further pairing or connections are necessary, as long as your Autel tool remains turned on.
Can the Autel MS906BT reset service lights?
Yes, this is a standard feature on all scan tools that also reset the abs light. It's very easy to do, but make sure you turn your key on before selecting "automatic" with your thumbwheel. At the same time, you also turn your engine on to reset the service lights.
Final Word
Overall, the Autel Maxisys MS906BT Tool is a powerful diagnostic tool that can help you diagnose and repair problems with your car.
It features a large color screen and tons of functions, making it the perfect tool for any car mechanic. With this tool, you'll be able to quickly and easily fix any issue with your car. In this review, we have discussed the features of the ms906bt and how it can help you repair your car.