Is the FOXWELL NT604 Car Scanner Worth the buy? Read on to find out!
The more you frequent a mechanic's shop for engine diagnosis, the more money, valuable time, and effort you lose. Whereas, you can escape this rabbit hole by using a car diagnostic scanner, although most of these scanners do not measure up to their cost.
Apart from pricing, many are typically hard to operate, regardless of your expertise, whether a beginner or professional mechanic, car owner, etc., not durable, and more.
Sadly, despite the vastness of the internet, much information about car diagnostic scanners does not exist, apart from multiple reviews and feedback from angry, unsatisfied customers. And that is why we have created this article.
This article carefully reviews one of the most popular automatic car scanners to help you make a better purchasing decision: after reading our FOXWELL NT604 review, you will know if the scanner is worth the buy or otherwise.
Without any further ado, let's dive right in!
FOXWELL Car Scanner NT604 Full Review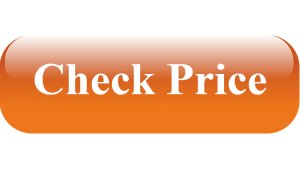 FOXWELL NT604 is a 4-in-1 car diagnostic scanner used for checking vehicles' ABS, SRS, transmission system, and engine system. This product allows you to diagnose, precisely identify, and fix your car issues in no time.
Supporting OBD2 functions, this diagnostic scanner allows users to check if any car components are faulty, including the battery. It also helps in retrieving vehicle information very quickly.
The FOXWELL NT604 scanner offers other essential features: the On-Board Monitor Test, Live Data, O2 Sensor Test, etc.
Finally, NT604 is very easy to use, supports multiple languages, including French, English, Spanish, Japanese, etc., features a DTC library, and presents real-time data in two ways, graph and text.
Pros
Very easy to use.
Relatively inexpensive compared to other competitors offering similar features.
Unlimited free updates.
Measures transmission temperature.
Multilingual function.
Live data stream.
Compatible with over 60 car models.
Cons
FOXWELL NT604 doesn't feature a sleek, ergonomic design.
Poor battery.
Main Features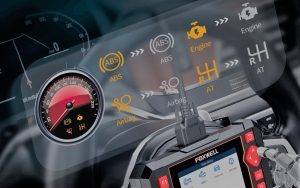 FOXWELL NT604 is very easy to use. This product is designed for mechanics and car owners looking to identify their car's fault before fixing it.
NT604 comes with the latest software usable outside the box. With FOXWELL NT604, you don't need to waste valuable time downloading the software – you can use it from the get-go!
NT604 has made reading and clearing code pretty easy. This scanner helps scan your vehicle for possible errors and troubleshoot identified problems automatically.
It's a tool that helps save time, money, and most importantly, numerous unjustifiable visits to a mechanic's shop whenever you suspect an issue with your car.
Another exciting feature of the FOXWELL NT604 is its ability to provide a live data stream. Real-time data shown by NT604 includes engine speed, fuel system status, engine coolant temperature, etc.
With several displayable options, you only need to choose the parameter you want to show and select "Graph." Your chosen factors will be displayed in both multi-graph and single graphs, with the option to merge both graphs.
What's the use of an excellent car scanner if it is strictly limited to just a few vehicles? Although most car scanners are plagued by this, otherwise is the case for the FOXWELL NT604 diagnostic scanner.
All the features offered by NT604 are compatible with over 60 car models worldwide. This makes it a versatile tool in the hands of car owners and car repairers!
NT604 offers a reliable and accurate diagnosis of ABS faults. The device includes an indicator informing users whenever their vehicle's ABS develops any fault. Nt604 will identify the causes; after fixing them, the warning sign will go.
The importance of ABS in your vehicle shouldn't be underestimated. Early identification and fixing of any fault in your ABS system is a brilliant way to extend the overall lifespan of your car.
FOXWELL NT604 allows users to thoroughly analyze and detect their vehicles' airbag systems for possible problems. This includes collision sensors, plug lessening, circuit errors, air springs, etc. With NT604, you can conduct deep analysis and timely detection for your car through fault codes.
However, these fault codes sometimes stay permanent, causing the warning indicator to flash even after replacing the airbag. In this case, you need the SRS code reader to switch off the lights.
With NT604, you can automatically identify your vehicle perform quick scans, helping your match your vehicle with the appropriate updated software to resolve possible compatibility issues and enhance the overall diagnostic capabilities of the device.
However, note that while the AutoVIN feature is available for most cars, it may take longer to automatically get the VIN code. In this case, simply insert the VIN manually to save you time and stress.
Read Transmission Temperature
Another exciting feature of the FOXWELL NT604 car diagnostic scanner is its ability to read transmission temperature. Transmission temperature is the temperature of your car's transmission oil.
The individual live data stream menu included in this product's design makes it possible to show users the graphical representation of transmission temperature. This way, you can easily and quickly know when it overheats and needs to cool off.
Advance Features 
ECU is the vehicle's unit that controls major passive safety features, including automatic emergency braking, airbags, air and fuel management, etc. This unit is famously known as the engine management system's heart and central controller.
With the NT604 scanning tool, you can be sure of accurately tracking your car's fuel supply, fuel injection, air management, ignition, etc., to ensure timely diagnosis and fixes of possible problems.
DPF are devices used for capturing diesel particulates so they aren't released into the atmosphere. Under certain conditions, DPFs can get blocked, causing your engine to display a fault code while the car goes into limp-home mode.
Timely cleaning blocked DPFs would save the entire situation. The DPF tracker feature included in the FOXWELL NT604 car scanner lets users know very quickly when their car's Diesel Particulate Filters are blocked and need to be cleaned.
Difference Between FOXWELL NT604 VS. LAUNCH CRP123 OBD2 Scanner
The LAUNCH CRP123 car scanner is yet another professional tool touted as an alternative to FOXWELL NT604. How true is that? Continue reading the comparison below to find out.
While LAUNCH CRP123 may feature professional diagnostic software for multiple car models, FOXWELL NT604 turns the notch up a bit, offering a 4-in-1, comprehensive diagnosis feature, ensuring their users accurately know the status of their car's ABS, SRS, transmission system, and engine system
The device with the most intuitive user interface is arguable, although, with relatively larger screen size, we can safely say that NT604 offers a better data display. Inclusively, NT604 also provides its users with data in two forms, graph, and text, aiding better understanding.
The lifespan of FOXWELL NT604's battery is disappointing. However, LAUNCH CRP123 doesn't use batteries; the OBD2 cable included in its design powers the device.
NT604's most advanced features include ECU tracking, AutoVIN, Multilingual functions, SRS tracking, and compatibility with over 60+ car models. LAUNCH CRP123's most advanced features include compatibility with OBD2 protocol test modes, oxygen sensors and carbon canisters troubleshooting, ergonomic product design, and portability.
| | | |
| --- | --- | --- |
| | FOXWELL NT604 | LAUNCH CRP123 |
| Design | Bigger. | Portable and lightweight. |
| Screen Size  | 4.3inches. | 3.5inches. |
| Main Features | Read and clear codes, ABS Bleeding, multilingual functions, live data stream, multiple compatibilities. | EOBD standard protocol diagnosis, read and clear DTCs, and LCD display. |
| Advanced Features | ECU and DPF Tracking Function and AutoVIN | ECU diagnosis, oxygen sensors troubleshooting, live data stream. |
| Compatibilities | 60+ car models. | Car models older than 2005. |
FAQ 
Q: Where Does FOXWELL Make Their Scanners?
A: China, by Shenzhen FOXWELL Technology Co., Ltd.
Q: Are Upgrades for Future Cars Free? 
A: Yes. Whether old or new or yet-to-be-created vehicle, it is free to upgrade NT604.
Q: How Can I Upgrade My FOXWELL NT604 Online?
A: Follow the simple steps below to update your car diagnostic tool easily:
Visit FOXWELL's official website.
Choose the desired product – in this case, NT604 – and select "Download."
Download the FoxAssist Installer Zip file.
Unzip the file and install.
Register your account and sign in. You must have an account to upgrade your tool.
Connect FOXWELL NT604 with your computer using a USB.
After automatically generating your device's serial number, select "Activation." If automatic generation doesn't happen, you can input the number manually.
On the "Download" page, select "All Software" and click "Upgrade."
Your software upgrade to suit your car model is already in progress and will be completed within a few minutes.
Q: Must I Update My NT604 Device Before I Can Use It?
A: No. Factually, you can use this diagnostic scanner immediately after unpacking. You may need to upgrade your software if the existing one isn't compatible with your car model.
Q: Is FOXWELL NT604 Actually Good?
A: From our review, NT604 is one of the best OBD2 scanners to consider for your vehicle. Apart from its versatile compatibility, it offers several advanced features compared to other diagnostic scanners at a similar price.
Final Word
FOXWELL offers brilliant automatic scan and diagnostic tools for vehicles, perfect for both professional and beginner car repairers and car owners. One of such amazing products is the FOXWELL NT604 4-in-1 car diagnostic scanner.
With NT604, you can effortlessly detect fuel injection, exhaust emissions, engine ignition, etc., by checking your car's health status via the real-time data it provides or reading error codes in the transmission system.
Do you still have any questions about our FOXWELL NT604 review? Do not hesitate to ask via the comment section below.