Having a car is not less than having a child. You have to maintain its condition and service it on a regular basis. Often there arise some random faults with cars, and finding them is a tedious task. You might have to take the vehicle to a mechanic. But a good car scanner can help in this regard.
If you are an average car owner or even a car repair shop owner searching for an excellent scanning device to find out any vehicle problems quickly, then Autel MaxiDAS DS808K is just for you.
Autel MaxiDAS DS808K Review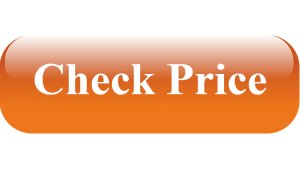 Not only for diagnosing problems but also for fixing trouble codes, this device is one of the best. It is an OBD2 scanner loaded with a lot of functions which is manufactured by Autel.
The result of the device is satisfactory. It was used on a 99 Dodge Dakota to find an issue. It was guessed the problem was with fuel synchronization. The only way to ensure that was to check it using a scan tool, and DS808K is the device used.
Autel MaxiDAS was nicely packaged in a briefcase with a lot of adapters for attaching them with cars of different models. There was a Micro USB port for charging with the main component.
There is also a SD card slot with the device for use as an external storage. You can even sideload apps in the device using the card.
One of the best things about it was its built-in Wi-Fi connectivity, which helps update the software directly through the device, even on the go.
Previously a scanner of a different brand was used, which was needed to connect to the PC for simple updating, and it was another hassle. But that's not the case for the Autel MaxiDAS DS808K.
The ordered unit was of a Chinese version, so the power adapter was slightly different. But that's not a big issue as the port is relatively standard and easy to find. It was just an Android tablet with a specialized app and extra ports to use with your car.
There was also a missing 16-pin adapter which is needed to connect with the Chrysler models from 1996-2003. But after mailing it to the company, they send it without hassle.
The screen of the device wasn't protected. So keeping it in a briefcase made it get some scratches. Using a screen protector made for any suitable table might help with that. But overall, performance-wise, the product is just great.
Pros
It can offer a diagnosis of the entire vehicle.
It is powered by a battery
Seven inches touch-screen display
Android user interface.
Multi-language supported.
Cons
The price might seem high to some people.
It might not support many of the vehicles.
Only one year of free software and firmware updates. After that, you have to buy an update for $280 a year.
Autel MaxiDAS DS808K Main Features
High Compatibility
There is a problem with many of the car scanning devices that those aren't compatible with many of the car models, especially some old ones.
The Autel MaxiDAS DS808K is compatible with most of the modern vehicles one can imagine. So whether the car is an Asian, European, or American model, there is most likely the device will work.
It can even identify the VIN (Vehicle Identification Number) easily.
Functionality
It is loaded with 23 advanced service functions. Those are oil reset, EPB, brake bleed, PDF, TPMS, BMS, IMMO keys, injector, A/F scanning, airbag reset, trans adaption, etc.
This can check the vehicle, analyze the trouble codes, and reset or remove the codes. It has a high-power quad-core processor, which helps the produce the results quickly. It can even produce graphs for ease of analysis. You can also produce reports of cars using it.
You can even store data of vehicles on the device and also in the cloud. It has an SD card slot that supports cards up to 32GB. There is also an option for printing out the data by connecting the scanner to a printer.
ABS/SRS/EPB Services
It is expected nowadays for a scanner tool to have ABS, SRS, and EPB services. DS808K also has the ability to perform multiple functional tests for checking ABS or SRS systems. This includes checking pump motor tests, module information, ABS brake bleeding, etc.
There is also EPB service in the device. It is used to activate/deactivate the brake control system and even reset the brakes.
Display
The device has a 7 inches large touch-screen display. It also has an auto-brightness feature for ease of viewing in different lighting conditions.
Battery Capacity
The Autel MaxiDAS DS808K has a battery of 3200 mAh. It provides more than 4 hours of battery life on continuous usage. There is a micro USB port for charging the device using a 5V power source.
Supported with Non-OBD2 Vehicles
Many vehicles don't have OBD2. So for those cars, a bunch of adapters worth $200 are provided with the device in the briefcase, which covers most of the vehicles available in the market of different brands.
Packaging
The packaging of the device is just top-notch. It comes with a rugged-looking suitcase. It contains the main scanner and is filled with a lot of cables for connecting with various car models.
Customer Support
Suppose you ever face any problem diagnosing or the software having a glitch or bug. In that case, you can directly contact customer care of the company, and they will provide you with a remote troubleshooting solution.
There is also a community of users where you can seek for help.
Languages
There is a problem many Non-English speakers face while using any device for analyzing vehicle data. But for DS808K, that's not the case. It is designed for people from all over the world. So having multiple languages is a must for the device.
Autel DS808K supports 13 languages, including some major languages like French, Russian, Japanese, Chinese, etc.
Update
There is a time period of 1 year or 12 months. During this time, you will get free software/firmware updates for an unlimited number of times. The process of updating is simple.
The device will give a notification whenever an update is available. So you have to go there, and it will automatically update.
After one year, you will have to buy the update for $280 a year.
How to Get Started with MaxiDAS DS808K?
You have to turn the device ON.
Then you have to connect the device with the Wi-Fi to register it using a
setup program by Autel.
After that, connect the device using the suitable adapter to your vehicle.
Now just open the software, and you are ready to see whatever you want.
Comparison between Autel MaxiDAS DS808K & Autel MP808K & Autel MP808BT
Basic Diagnostic Function
Basic Diagnostic Function
Basic Diagnostic Function
FAQs
Does the device support multiple languages?
Yes, Autel MaxiDAS DS808K is designed to serve globally and hence loaded with various language options. The default language for the device is English. But it supports 13 languages, including Swedish, Spanish, German, Chinese, Russian, Japanese, Italian, French, Portuguese, Korean, Dutch, and Polish.
Will it support with Dodge DT-Ram 1500?
Yes, the device supports most of the latest models of vehicles, including Dodge DT-Ram 1500, Dodge DP-Ram 4500, Ford F-750 2022, DD-Ram 3500 Cab Chassis 2022, and many more.
Even it can be attached to non-OBD2 vehicles, for doing that, you have to use the compatible adapter provided in the briefcase of the device.
Do I need to input my VIN manually for proper identification and diagnosis of my vehicle?
No, there is an option for manually inputting VIN and auto VIN scanning, and the automatic scanning works just fine. You can choose any according to your preference.
Will I get any warranty while buying the product?
Yes, you will get a warranty of 1 year after buying. During this warranty period, you can even update the device software as often as you want completely for free.
Does it has an oil reset function?
Yes, the device has a function for oil reset.
Can it reset the service light?
Yes, it can reset the service light of your vehicle.
GoodBye Words!
In a word, Autel MaxiDAS DS808K is one of the best available in the market at this price. The price might seem high, but considering the number of features, it is wholly justified. If you are a professional who has to deal with multiple vehicles daily and needs an excellent scanning device, MaxiDAS DS808K is just for you.
Even if you are a typical car user, it will help you maintain your car and find out basic problems by rescuing you from going to any car mechanic more often.
Watch On ouTube