You can solve crucial car problems yourself if you know how to use an OBD II scanner. These scanners can drastically cut down your maintenance cost and diagnose your car within a few seconds. Foxwell NT510 Elite is a modern OBD II scanner that is simple, efficient, and provides accurate results after diagnostics.
It has essential and advanced functions, including clear code, live data, driver, and programming. Moreover, you can access standard service features, including oil service, resetting lights, adjusting throttle body, regeneration of DPF, etc.
It is known for its simple interface and accurate results, so in this article, we will be doing Foxwell NT510 Elite review to find out more about the pros and cons of the scanner. And we will also compare it with another brand to judge the best one. Let's Start!
Foxwell NT510 Elite Review
Main Features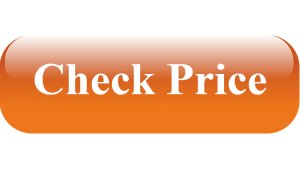 This scanner is a powerful and user-friendly tool that can help reduce costs. Here are some of the main features of the Foxwell NT510 Elite
Read And Clear Code: Through this tool, users can easily find multiple problems and their codes. Then, the user can easily erase these codes to solve the relevant issue.
Live Data: Foxwell NT510 Elite can record live data, freeze, and display the frame data. Users can also see their live car data in the form of a text or graph through the scanner.
Compatibility: This tool is only viable for Rolls Royce, BWM, and MINI vehicles. At the same time, this tool is compatible with cars from the timeframe 1987 to 2021.
ABS (Anti-lock Braking System): This tool has an ABS service, which means that users can temporarily control and even activate their anti-lock braking system and also reset abs light through their scanner.
TMPS (Tire Pressure Monitoring System): Monitoring the pressure in the tire is a significant issue that users have to face a lot. With the NT510 Elite scan tool, you can reset TPMS data in no time. Try some obd2 scanner review that reset tpms perfectly.
SAS Calibration: Easily calibrate the steering angle, and once it is done, any old memory remaining will be automatically deleted.
Reset The Oil: Cars sometimes face oil light issues after a few years of use. You can easily reset the oil light through the NT510 Elite scanner.
EPB (Electronic Parking Brake): Control your electronic parking brake service using Foxwell NT510 Elite. You can control the brake system, brake pads, and brake discs through it.
Weight And Build: The tool is light and easy to carry as it's made with the finest quality polycarbonate. So, it is strong enough to handle itself if it gets slipped from your hand.
LCD: FOXWELL NT510 Elite has a 2.8-inch TFT color screen that gives a bright and colorful reading to users that is accurate as well.
Support & Update: The software will be automatically updated when you register on the Foxwell website. Enjoy new features and benefits, and fix bugs within the tool.
Other Unique Features: There are many other unique features like scanning, diagnosing transmission, battery replacement, power window, and sunroof settings.

Advanced Features
DPFR (Diesel Particulate Filter Regeneration): A DPFR is required when the car's diesel particulate filter is blocked. With NT510 Elite, you can efficiently perform DPFR and turn off the warning light after the completion of regeneration.
Diagnostic Readings: The NT510 Elite can do more than just reading a standard diagnostic. It can carry out system tests, actuate components, and do programming tasks with complete accuracy.
Graph And Table Display: With NT510 Elite, users can see information in tables and graphs simultaneously. This process is helpful to monitor car performance from all aspects and perform a comparison.
Software And Updates: It comes with the latest update related to a new vehicle, bug, fixes, or any other parameter. Users can freely update the system to a recent version through the website.
Pros
The scanner has a sleek design and fits perfectly within the hand.
Get quick and accurate results through professional diagnostic procedures.
See the data in a TFT color display.
Easily read codes such as SAS, ABS, Airbag, and Transmission.
Users can get particular features, including DPRF, EPB service, and resetting oil.
User-friendly navigation buttons with a simple interface to use.
Users can get FREE software updates by registering on the Foxwell website.
Users can get an after-sale service of one year.
Cons
The only pre-installed software in the scanner is BMW.
Screen size should be increased a little so that people with weak eyesight can see properly.
The silicone buttons are not looking good on the scanner.
Foxwell NT510 Elite Vs. AutoPhix
If you're looking for the best scan tool that can go along with your BMW, here are two robust scan tools that are compatible with BMW, Rolls Royce, and Mini Vehicles. Both of these tools can also be used as OBD2 coder readers, so choosing between them can decide the features you prefer to use the most. Let's have a look at the features list and capabilities to find out the best one that you can use:
Comparison Table
| | | |
| --- | --- | --- |
| | Foxwell NT510 Elite | AUTOPHIX 7910 |
| Customer Rating | 4/5 | 4/5 |
| Price | $139 | $128 |
| Product Dimensions | 8.7″ x 6.6″ x 3.4″ | 9″ x 4″ x 2.5″ |
| Item Weight | 1.39lbs | 1.25lbs |
| Read & Clear All Codes | ✔ | ✔ |
| Reset MIL | ✔ | ✔ |
| OBDI/OBDII | OBDI, OBDII | OBDII |
| ABS, SRS Diagnostics | ✔ | ✔ |
| Transmission Diagnostics | ✔ | ✔ |
| ABS Bleeding | ✔ | ✔ |
| Full system Diagnostics | ✔ | ✔ |
| Battery reset | ✔ | ✔ |
| CBS Reset | ✔ | ✔ |
| SAS Calibration | ✔ | ✔ |
| DPF Regeneration | ✔ | ✔ |
| Oil Reset | ✔ | ✔ |
| Throttle Body Adjustment | ✔ | ✔ |
| IMMO System | ✔ | — |
| Active Tests | ✔ | — |
| TPMS Programming | ✔ | — |
Key Differences
1. Design And Specifications
Foxwell NT510 Elite is simpler than AutoPhix 7910 as it uses the three assignable hotkey buttons. It's also the most durable OBD2 diagnostic tool due to its rubber shield.
2. Universal Features
NT510 Elite scanner can playback the diagnostic data, and it can be printed afterward as well through a PC. AutoPhix 7910 can also perform the same tasks.
3. Advance Features
AutoPhix 7910 has fewer functions than NT510 Elite, as the latter one has advanced standout functions like Bi-directional control that allows to control and test engine components like sensors and valves.
4. Supported Protocols
All of the five OBD 2 protocols are supported by these tools so that users can get the best support for their cars through these tools. However, Foxwell NT510 Elite also supports OBD1 protocols for vehicles made before 1996.
5. Software And Updates
Both tools offer FREE for life software updates. You can visit their official support page for the updates and find the update by searching the model number. Then, connect the scanners with a computer to download the updates.
FAQ
Here are some of the most common questions that people search for:
Can Foxwell NT510 Elite Diagnose Other Cars Beside BMW?
Absolutely! Within the Foxwell NT510 Elite review, you will find that it also supports other brands. This tool supports BMW, Rolls Royce, and Mini Vehicles; however, it does not support Ford and Holden cars. If you're using the NT510 Elite for other brands, you will have to change the software as it comes with a pre-installed software of BMW only.
Why Foxwell NT510 Elite is more expensive than other brands? 
The Foxwell NT510 Elite provides almost the same features as other big brands, but there are some reasons why it is charging more. First, it is more extensive and has a better build quality than other brands. Second, it uses suitable quality hardware instead of silicone buttons.
Can We Program All Vehicles With Foxwell NT510 Elite Scanner? 
The simple answer is no! The reason is that this scanner supports control modules and other programming adaptions for specific car models, and it depends on the condition of the vehicle. There is only one pre-installed software, so an update is also required to run this scanner on other devices.
Final Words 
To sum up this Foxwell NT510 Elite review, we understand that this OBD 2 scanner has outstanding build quality. It provides many unique that can make your purchase worth it, but it also depends on the features that you want in priority.
If you're a good car user and like to keep your car updated, then Foxwell NT510 Elite is going to be a fantastic buy. It's a good tool and saves time and money through its simple navigational use and helps to reduce your maintenance cost in the long term.
Moreover, professionals also recommend this tool due to its build quality. It may be slightly
overpriced, but it offers a big screen with better keypads for reading OBD. With the exceptional build quality, the Foxwell NT510 Elite is going to stay with you for a longer time than other brands. So, this scanner can prove to be an ideal choice for those looking to have their cars fixed professionally.