Launch CRP123X Review:
The Launch CRP123X is an all-in-one solution for car owners. It has the capability to read and reset the check engine light, read the codes, turn off the MIL, clear codes and data stream. Moreover, this tool is easy to use even for those who are not familiar with cars. The Launch CRP123X has a user-friendly interface with a large LCD screen that displays all the information in an understandable format.
In this article, we will discuss the complete review of Launch CRP123X.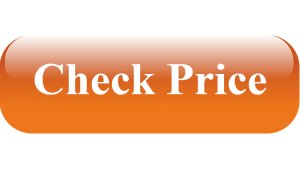 Description:
Launch CRP123X is designed by Launch. The Launch is a brand specializing in car diagnostics, and they offer a variety of products like scanners, code readers, and other tools for diagnosing cars. They also have an excellent customer service team, and their prices are affordable.
The LAUNCH CRP123X diagnostic scan tool is a low-cost, high-performance scan tool designed to help car Makers and experienced technicians diagnose and service their vehicles more efficiently and effectively. Thanks to its broad compatibility, it can diagnose local and imported cars manufactured in the United States, the European Union, Asia, or newer.
It has Full OBD2 Functions and 4 System Diagnostics (Engine/Transmission/SRS/ABS) and One-Click Lifelong Free Updates through WiFi; Automatic Inspection Custom printed Diagnostic Analysis; Diagnostic Feedback, AutoVin; Continuous Data Record and Playback.
Moreover, the diagnostic tool can access all primary ECUs for the engine, transmission, ABS, and airbag systems, read and erase codes, and switch off system alert lights. Standard OBD/EOBD diagnostics such as Vehicle Information, I/M readiness, and so on are supported. The diagnostic scanner will save consumers money and time by avoiding costly servicing.
Pros and Cons:
| | |
| --- | --- |
| Pros | Cons |
| Perfect for professionals, engineers in the backyard, and more. | It is only compatible with 12v cars |
| The battery voltage test helps to keep track of the battery voltage in real-time. | |
| It comes with a 6100mAh battery. | |
| It has both a touch screen and a keypad for interaction. | |
| It comes with 2 year warranty | |
| | |
Main Features:
User Friendly: Scan Tool contains many simple-to-use features that boost performance. The inspection report scans and will be sent to the server for your perusal or download, and the AutoVIN service continuously scans and delivers trustworthy and correct vin.
Updates via WiFi: The CRP 123X is an upgraded diagnostic tool driven by the Android operating system that allows System updates through WiFi, providing you with the most recent security patches and newly introduced vehicle coverage.
Compatibility: This scan tool is compatible with most OBDII-compliant automobiles built after 1996, including Chinese, European, American, and Australian brands. It includes BMW, Jeep, Audi, Kia, Mitsubishi, Daihatsu, Porsche, Rolls Royce, Mercedes, Ford, Volkswagen, Range Rover, and Sports car.
OBDII Diagnosis: Regularly monitored to ensure O2 Sensor, I/M Readiness, MIL Status, VIN Info, and On-Board Displays diagnostics are among the 10 OBD II test modes supported.
Read and clear codes: Clear/reset the diagnostic statistics and comprehensively explain the diagnostic problem code (DTC).
Fault Memory Retrieval: You can use this feature to remove the codes from the vehicle after scanning the obtained codes and doing specific fixes. Please ensure that the vehicle's gear shifter is in the ON position with the engine turned off before executing this operation.
Read the Stream of Data: This option gets and displays real-time data and parameters from the vehicle's electronic control unit (ECU). It primarily displays the information from a continuous stream of data in the form of a live graphical display.
Full OBD2 functions: The code reader has various functions and may solve emission-related issues on most 2006 and newer OBD2-compliant automobiles. For extensive diagnostics, you have access to all ten OBD2 test modes.
SRS: The SRS DIAGNOSIS feature in the launch CRP123X car diagnostic tool is a breakthrough in the world of automotive diagnostics. This feature provides insights into the possible causes of airbag deployment and can be used to determine if it is safe to drive the vehicle or not.
Languages: One of the most appealing features of Launch 123X is its ability to support up to nine languages: English, Spanish, French, Japanese, Korean, German, Italian, Russian, and Polish.
Advanced Features:
Transmission Diagnosis: An automated transmission warning light indicates that there is a problem with the movement, maybe with the heat transfer, flow, or pressure. The LAUNCH CRP123X can monitor and interact with the transmissions to inform you of the sensor's current state, allowing for a quick and efficient diagnosis of any present or previous problems.
ABS Diagnosis: ABS stands for the anti-lock braking system, and it is a feature of the car diagnostic tool, CRP123X. ABS diagnosis is a feature that helps the user detect and diagnose problems with the ABS. It can also be used to find out if there are any issues with the brake fluid level or any leaks in your brake lines.
Engine Diagnosis: The CRP scan tool is a useful diagnostic tool for anyone who needs to check engine health. The most common way is by reading the DTCs and viewing live data streams. Moreover, it can help you quickly pinpoint engine problems and save your precious time and money. This is because it reads, clears DTCs, and displays live data streams.
AutoVIN Technology: AutoVIN Technology is a new technology that is very useful to reduce the diagnostic time and help you solve the problem accurately. The CRP123X has a built-in AutoVIN technology that helps you to save time and provide the best results.
Read the Car Info: The Launch CRP123X has the potential to read the car information. So, It can read car VIN number, license plate number, and engine serial number.
Diagnostic Feedback: Launch CRP123X diagnostic feedback feature helps the user create an interaction between the user and the manufacturer.
Software and Updates:
Launch CRP123X runs on the Android 7.0 operating system so that it can operate comparably well in terms of speed and efficiency. Furthermore, it includes built-in WiFi, allowing you to update directly from the device.
Difference between the Launch CRP123X and Launch CRP123i:
Let's look at the difference between launch CRP123X and Launch CRP123i. Overall, They both are well-known car diagnostic tools, but they do have some differences.
The CR123i is more than simply an OBD2 code reader, one of its best features. It reads live data from systems like the transmission and anti-lock braking system in addition to scanning fault codes. Lastly, This helpful tool enables you to conduct more repairs and determine what is causing dash caution lights to illuminate.
The CRP123X also read sDTCs as well as live information from the engine, ABS, and powertrain. Moreover, this OBD2 diagnostic scanner has an installed library that allows you to check code meanings. As a result, you won't have to waste time trying to figure out what codes imply on your own.
Moreover, In terms of protocols, the LAUNCH CR123i supports all five OBD2 standard protocols, making it an all-in-one OBDII scan tool for automobiles manufactured and marketed in the United States. The CRP123X is a better alternative for European cars because it covers OBD2 and EOBD protocols.
Comparison of Launch CRP123X and Launch CRP123i:
| | | |
| --- | --- | --- |
| | Launch CRP123X | Launch CRP123i |
| Weight | 2.64 pounds | 2.56 pounds |
| Battery | 6100 mAh | 6100 mAh |
| Supported Protocols | OBD2, EOBD | OBD2 |
| Navigation | Touchscreen and Keypad | Touchscreen and Keypad |
| Operating System | Android 7.0 | Android 7.0 |
| ABS Diagnosis | Yes | Yes |
| SRS Diagnosis | Yes | Yes |
| AutoVIN Technology | Yes | Yes |
| All Vehicles Supported | No | Yes |
| Languages Supported | 9 | 10 |
| Real Time Data Stream | Yes | Yes |
| Transmission Diagnostic | Yes | Yes |
Let's jump into the FAQs section.
FAQs
Is it possible to bleed the brakes for ABS with the LAUNCH CRP123X?
Unfortunately, the answer is no. This LAUNCH OBDII scanner supports ABS diagnostics, but they lack the bi-directional functionality needed to execute maintenance activities.
What's the best way to get it started?
Directly attach to your car's OBD II port and turn the engine on, and you're good to go. Because, It has a rechargeable battery with a capacity of 6100 mAh, which allows it to charge or draw power straight from the vehicle's OBDII data connection socket.
Does the LAUNCH CRP123X car diagnostic tool provide lifetime free updates?
The LAUNCH CRP123X car diagnostic tool is the latest in the line of tools designed to provide lifetime free updates using WiFi functionality.
Does the LAUNCH CRP123X car diagnostic tool provide live data streams?
The Launch CRP123X car diagnostic tool provides live data streams. It does this by using the graphical chart to show the data easily for people to understand.
Is it necessary to have a WiFi connection to use this LAUNCH diagnostic scanner?
No. To update the device or send the Diagnostic Reports through e-mail, you must have an available internet connection. However, there is no need for WiFi when doing diagnostics.
Conclusion:
Have you ever been stuck in the middle of nowhere, with a dead battery and no other way to get home? With Launch's new vehicle diagnostic scanner, this will never happen again. Undoubtedly, The CRP123X Elite scanner is the best scanner on the market with AUTO VIN and WiFi updates, making it easy to tell what's wrong with your car and get back on the road. Moreover, it's perfect for those who want to diagnose the problem themselves.
Pros
Perfect for professionals, engineers in the backyard, and more.
Lorem ipsum dolor sit amet
Lorem ipsum dolor sit amet
Lorem ipsum dolor sit amet
Cons
Lorem ipsum dolor sit amet
Lorem ipsum dolor sit amet
Lorem ipsum dolor sit amet
Lorem ipsum dolor sit amet