Car enthusiasts, professional mechanics, and home DIYers are huge fans of the renowned Autel Maxisys Elite. It has gained a lot of popularity in the market due to its basic and advanced features.
The awesome price point, various helpful functions, remarkable features, and fantastic compatibility make this diagnostic scanner stand out from the crowd.
If you are also an admirer of this extremely famous vehicle diagnostic device and thinking about buying any of the Autel scan tools, this extensive review of Autel Maxisys Elite is for you.
The review covers the latest features, advanced functions, uses, pros, cons, software, and much more. We will also put it against its market rival and discuss the in-depth comparison between the two.
So, let us jump right into the review.
Autel Maxisys Elite In-depth Review
Autel Maxisys Elite is a popular advanced handheld device that can identify all sorts of basic to complicated problems of a vehicle.
Besides pointing out malfunctions, it also recommends the best possible solution to the problems. The handy design makes this must-have tool very easy to use and user-friendly.  The ergonomic body design of the scan tool makes it fun to use.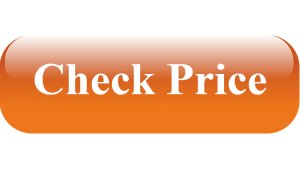 This OBD2 scanner has the ability to do ECU programming and coding. It gives you wireless control over the systems, sensors, engine, and components of your vehicle.
The Autel MaxiSys comes with an amazing retina display for a better user experience, strong battery, and innovative user interface. The large display screen shows all the data to be read clearly.
There is no other scanner in the market that can outshine Maxisys Elite. It is two times faster than its rival scanner tools, features long battery life, and smart power-saving function.
It has a hefty price tag but for the features and functions it offers, it is a worthy investment to make. Plus, it will also save you from paying extra bucks to the mechanic.
Pros
Best for professionals
Autel cloud technology
Starts up in 20 seconds
Efficient 7-inch retina display
Lasts up to 8 hours per charge
Grease and water-resistant
Faster than its competitors
Cons
Quite costly
Updates are expensive after the second year
Sometimes screen freezes
Main Features
1. Read and Clear Codes 
Autel Maxisys Elite scanner comes with the ability to read and clear codes with ease. It can diagnose issues by reading fault codes from various vehicle systems.
Once the fault is detected, you can then look for a solution to that specific problem. The car is repaired and fixed at a much faster speed, thanks to this awesome automotive diagnostic scan tool.
After getting done with the fixes and repairs, you have the option to delete the codes. It is nice to get rid of the existing engine trouble codes and clear the memory. Once the codes are cleared, you can then use the scanner to do another analysis of the car.
2. Deactivate Check Engine Light 
Autel Maxisys Elite scan tool features the option of turning off the check engine light of your car. Deactivating the engine warning light should be deactivated after fixing the issues of the car. You can do it with this scanner diagnostic device.
This ODB2 scanner also allows you to take care of tire pressure monitors, ABS, SRS, and various other warning lights. Sometimes, these warning lights can be very annoying and bothersome for drivers. Hence, they can handle these lights via this Autel equipment.
3. Enhanced Wireless Connectivity
Looking to connect your mobile or car with the Maxisys Elite? You can do it easily, thanks to the scanner's Wi-Fi and Bluetooth connectivity. In this way, you can check the problems or analyze your car's performance while sitting in your car.
The wireless connectivity is a remarkable feature because it allows you to discuss your car problems with other professional mechanics & repairmen, thanks to its interactive data logging sessions.
And enrich yourself with solutions in real-time. It also acts as a safety option if you ever run into a problem during your journey.
4. Compatibility
The Autel Maxisys Elite scan tool is perfectly compatible with vehicles that are built in and after 1996. More than 80 US, European, and Asian models of OBD2 compliant vehicles can be diagnosed via this tool.
Though it covers a large range of vehicles, you should check and verify that your vehicle is fine for this scanner before making the purchase.
5. Battery
If you are searching for a scanning tool having a long-lasting battery, you should opt for Autel MaxiSys Elite.
It comes with a 15400mAH Lithium-polymer battery that can run the tool for up to seven days if used moderately.
The long battery cuts down electricity bills and saves the time that you would otherwise spend on charging the scanner.
Not many scan tools come with such a huge battery capacity. And this is why many other scanners fail to quality in this department.
6. Live Data
Autel has equipped its Maxisys Elite with an outstanding live data stream. You won't find a live data feature like this one in any other scanner out there.
It is always nice to check the real-time working of various car systems and conduct an analysis of your car's performance.
The live data feature makes this scanner tool really special. It makes the job of mechanics much easier. The repairs of complicated problems are also made easier and simpler due to this feature. You can also record the accurate data live for some other inspections of the vehicle.
7. ABS
Problems in ABS can easily be detected with Autel MaxiSys Elite. Anti-lock Braking System (ABS) is designed to help drivers steer in emergency situations by restoring traction to the tires of their cars.
It also assists in preventing the car wheels from locking up and enabling the driver to steer the vehicle to safety with ease.
Ignoring the faults in the ABS of your car can be crucial and prove to be extremely dangerous in emergencies. They should be identified to ensure the safety of the driver and car. You can detect problems in ABS using this scanner tool.
8. SRS
The Supplementary Restraint System (SRS) is simply an air-bag system of the car. It is one of the most crucial vehicle systems in terms of safety. Similar to ABS, SRS should also be maintained from time to time to ensure the health of the car in the longer run.
Fortunately, Aytel MaxiSys Elite also offers the maintenance and accurate diagnosis of SRS of your car. It takes help from the sensors to detect problems in the SRS and also suggests possible solutions.
Advance Features
1. ECU 
The advanced ECU coding feature of Autel MaxiSys Elite makes it a top-of-the-list scanner device. You can re-code many elements of the CPU of the car; courtesy of this feature. It offers you programming on various BMW and Benz models.
As far as online ECU coding is concerned, you can use it for Benz, BMW, Renault, Porsche, Seat, and VW/Audi models. Advanced ECU coding and programming is one of the most phenomenal features of Autel MaxiSys.
2. DPF
DPF reset is this tool's another fine feature that you can take advantage of. A diesel particulate filter or DPF is a device built to get rid of diesel particulate matter or soot from the exhaust gas of the car's engine.
The DPF light is activated when there is some problem in the DPF of the car. It means relevant fixes shall be made. Once repairs are done, You can reset the DPF light with the diagnostic scanner.
3. Security
Autel MaxiSys Elite is also equipped with Anti-theft matching for strong security. It can disable the car key in case it is lost. Then, it adds the new key's details and information to the program to ensure the security of your car. Key programming is done for this purpose.
4. Software and Updates 
Autel MaxiSys Elite scan tool features Android 4.4 Kitkat. This makes the diagnostic scanner most suitable for Android users as they can easily get used to it.
Apple users may face some difficulty in using it but the user interface is user-friendly, so they will get on with the tool after some usage. The software is lag-free and runs smoothly.
The software updates are automatic. It means Autel MaiSys Elite will automatically notify you whenever downloads for updates or software upgrades are released.
All you have to do is tap and download the updates. You will be glad to know that its software updates for two years are free of cost.
Difference Between Autel MaxiSys Elite vs Launch X431 PAD V
Autel MaxiSys Elite
It can read trouble codes
It has a long-lasting battery
It offers tips and recommendations through the MaxiFix platform
It can perform 36 advanced functions
It is equipped with Autel Cloud Technology
It has retina display
Launch X431 Pad V
It can perform up to 50 advanced service functions
It has sunroof reset, suspension, gearbox, AFS, and EGR reset
It supports Advanced Driver Assistance Systems to access many unique electric components in cars
It supports online engine coding on BMW, VW/Audi, Benz, Seat, Porsche, etc.
It has capacitor display
| | | |
| --- | --- | --- |
| Features | Autel MaxiSys Elite | Launch X431 Pad V |
| Service Functions | 36+ | 50+ |
| OS | Android | Android |
| Display | 9.7-inch Retina display | 10.1-inch display |
| Battery | 15400mAH | 6600 mAH |
| Connectivity | Bluetooth, WiFi, Ethernet | Bluetooth, Wi-Fi, USB |
| Vehicle Coverage | Above 80 US domestic, Asian, and European makes and models | 72 car brands from the USA, European, and Asian |
| ABS and SRS | Yes | Yes |
FAQ
Who can use Autel MaxiSys Elite?
It is an advanced tool so, Autel MaxiSys Elite is most suitable for trained professionals.
Can I use the Autel MaxiSys Elite without updating the software?
Yes, you can use the Autel device after the update expires. But it is recommended to update the software to use the latest features and bug fixes.
Does the Autel Maxisys Elite allow us to program and relearn functions?
Yes, the Autel scanner supports commercial vehicle relearn functions and programming.
Is there any troubleshooting feature in Autel MaxiSys Elite?
MaxiSys Elite offers troubleshooting features for more than 80 car models of Asia, US, and Europe. It has the ability to read and clear codes. You can do ECU coding and programming with it.
Which one is better: Autel MaxiSys Elite or Launch X431 PAD V?
Keeping the key aspects in mind, we recommend that you should go for Autel MaxiSys Elite. Autel Elite will surely save you from visiting a car repair shop.
Final Words
Well, that was all about the review of Autel Maxisys Elite. It is designed while keeping the needs of professionals in mind. Yes, this car scan tool comes with a hefty price tag but for the outstanding functions and features it offers, it is worth the price and gives good value for money. This is a very interesting tool that always should be present in your toolbar.